Clusters driving the twin transitions: key learnings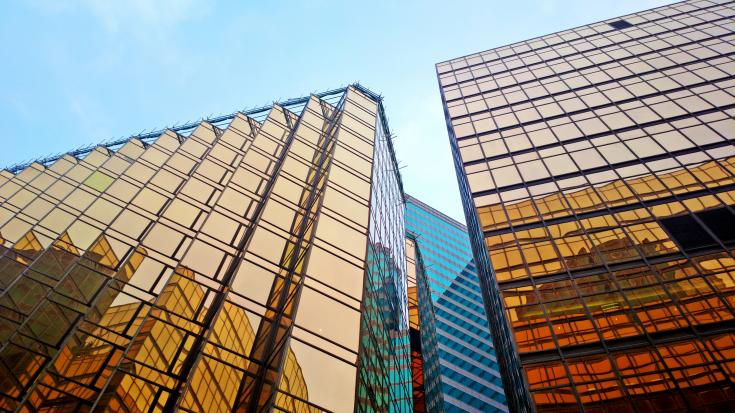 On Friday 10 December 2021 from 9:15 to 12:30 (CET), the Policy Learning Platform organised an online workshop on Clusters: Driving the Digital and Green Twin Transitions. Allowing for networking opportunities during breaks, the event was organised around three distinct sessions: a panel discussion with keynote speakers, learning from practices, and thematic working groups.
Clusters constitute a significant part of the European industrial landscape. The geographic dimension has made clusters a widely used policy tool for regions to stimulate research and innovation capacities particularly for SMEs. They are also key drivers of sectoral and interregional cooperation and facilitate cross regional investment projects as part of regional smart specialisation strategies. Indeed, cluster-supported industrial development has been traditionally in the centre of implementing European, national, and regional growth strategies.
Clusters play an important role in industrial transformations as they support knowledge diffusion, knowledge spillovers, higher innovation and research activities, new business models, and can reconfigure industrial value chains. Clusters can support SMEs in their green and digital transformations also through regional actions and cross-border initiatives. At the intersection of regional and industrial policy, clusters and their place-based approach make Interreg Europe projects the ideal space for policy learning.  National and regional cluster associations and networks also prove useful for exchanging and developing joint cooperation actions.
Recording
Agenda overview
Navigate to the discussion topics of interest in the webinar agenda overview below.
Moderation and concept by: Marc Pattinson and Arnault Morisson, Thematic Experts on research and innovation.
Marc Pattinson and Arnault Morisson introducing the Policy Learning Platform.
Keynote speech by Marek Przeor, DG GROW (European Commission), on EUROCLUSTERS, Joint Cluster Initiatives.
by Antonio Novo Guerrero, European Clusters Alliance Clusters, on the digital and green twin transitions.
Jaume Sastre from the Regional Government of Catalunya (Spain) on the good practice "Catalonia Smart Drones" (AERIAL UPTAKE).
Ilkka Nykänen from Business Joensuu in the Regional Council of North Karelia (Finland) on the policy change "International mining value chains" (REMIX).
of a cluster policy inititative by Ninetta Chaniotou.
Key insights from the workshop
This workshop explored the importance of regional policies to support clusters,  building resilience as Europe recovers. Such networks reach quickly European firms, especially SMEs and improve their innovation potential, technological uptake, skills and internationalisation. They connect bottom-up and top-down initiatives. Clusters are well equipped to help public authorities co-design and adapt policy instruments, as envisaged in smart specialisation strategies, to the needs of the industrial ecosystems (Clusters).
Marek Przeor, DG GROW, European Commission, presented the new instrument, Joint Cluster Initiatives - EUROCLUSTERS within the new Single Market Programme for the programming period 2021-27. The instrument will aim to shape European strategic value chains, to boost SME internationalisation and access to global value chains, and to facilitate industrial transformation (supporting SME uptake of innovation with the use of vouchers, value chain collaboration & scaling-up).
Antonio Novo Guerrero, the European Cluster Alliance, presented the role of clusters within the European Industrial Strategy and the 14 industrial ecosystems (see Figure 1). The Industrial Forum supports the Commission in its analysis of industrial ecosystems and in assessing the different risks and needs of industry as it embarks on the twin digital and green transitions. The ECA is responsible for animating a task force on interregional cooperation that could be of interest to Interreg Europe sector focused projects,With more than 1000 cluster organisations across Europe, the European Cluster Collaboration Platform (ECCP) is the online hub for European cluster stakeholders to engage in collaboration, networking, and learning.
ECCP acts as an information and service facility providing tools for delivering better cluster policies and supporting the development of cooperation between clusters in Europe and beyond. A new service enabling public authorities to create a profile has recently been launched. Moreover, ECCP has been proactive to share solutions and collaborate in face of the COVID-19 pandemic with the European Alliance Against Coronavirus.
During this period the European Cluster Alliance, which gathers 14 National Cluster Associations representing more than 700 clusters, has successfully mobilised its members for cooperation, peer learning, information sharing, interest representation on issues like emergency response to the crisis and value chain disruptions.
Image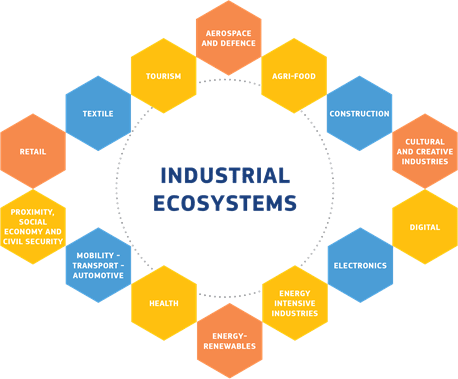 There are many existing platforms and tools to support Clusters in enabling digital, green, and resilient transitions such as: European Cluster Collaboration Platform (ECCP) with its Cluster policy toolkit, the Thematic smart specialisation (S3) platforms, the Technical Assistance Facility (TAF) Support, or the EU Industry Days 2022.
Regional governments can be central to structure emerging clusters in new technologies. For instance, the Catalonia Smart Drones in Spain, is the cluster of the drone industry promoted by the Government of Catalonia with the aim of fostering collaboration among leading companies, universities, and technology centres. This good practice was identified and shared among the partners of the project AERIAL UPTAKE
Interregional collaboration across clusters can favour knowledge transfer to promote the digital and green transitions. Thanks to the exchange of experience done with the partners of the project REMIX, the Council of the region of North Karelia, Finland, introduced a policy change to support a competence centre for extractive industries promoting university-industry collaboration with the objective to promote the digital and green twin transitions.
Future Policy Learning Platform activities
Several follow-up activities were discussed with the participants:
Regions that are interested to learn from peers to design policies to support clusters to drive the digital and green twin transitions can consider applying for a Peer Review from the Policy Learning Platform.
The Policy Learning Platform offers an on-demand expert support through the Policy Helpdesk. Please do not hesitate to reach out to us if you have further questions regarding clusters.
Please do not hesitate to contact the Policy Learning Platform to share ideas for policy briefs, stories, topics for online discussions and online workshops.
Other useful materials