How can regions and cities drive a just energy transition with and for their citizens?
10 Oct 2023
09 : 30 - 11 : 00 CEST
In person | Brussels, Belgium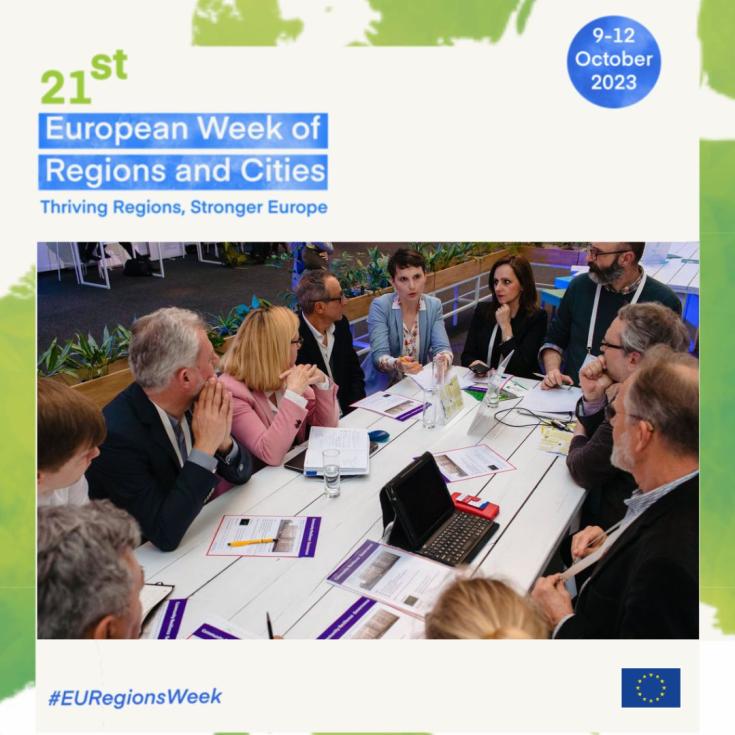 Take part in our policy lab at the European Week of Regions and Cities to discuss the role and contribution of regions and cities in the just energy transition.
Climate urgency and current geopolitical circumstances challenge the way EU produces and consumes energy. So, how do
regions and cities cope with energy transition so far?
In an interactive session, 'Reaching out to new regions - Solidarity and cohesion through interregional cooperation' on 10 October (9:30-10:30), ESPON, Interact, Interreg Europe, and URBACT join forces to show how a just energy transition in regions and cities is possible.
Speakers will present and discuss with participants examples on local energy governance structures, green energy supply, retrofitting works, new training and assessment services.
The workshop takes place in Brussels at SQUARE Brussels Meeting Centre (Mont des Arts, 1000 Brussels), room 210-circle 2. Participation is possible only in person. Advance registration is required.
Registration is open. Don't wait too long to sign up for a spot, because places will be allocated on a first come, first served basis. Registration is open between 1 August and 30 September.
See all our #EURegionsWeek activities
We will organise several activities during the European Week of Regions and Cities. Have a look at the full list and more information on our #EURegionsWeek overview page.
Our #EURegionsWeek activities