Image
European Week of Regions and Cities
Together for recovery
The 19th edition of the European Week of Regions and Cities (#EURegionsWeek) took place on 11-14 October 2021.
The fully digital agenda featured over 300 sessions and online networking activities.  
This year's edition focused on four topics:
Green Transition
Cohesion
Digital transition
Citizens engagement
Session recordings are available and event reports will be published soon. 
Image
#EURegionsWeek website
Visit the event website for more information.
Our activities at #EURegionsWeek
We organised various activities during the event. Take a look at list below to find out more about the sessions organised by our programme representatives, the Policy Learning Platform experts, and our projects. 
Our projects at #EURegionsWeek
The event platform
Explore all the activities that the European Week of Regions and Cities has to offer. 
Image
Event platform
Click your way to the online event platform for session details.
Image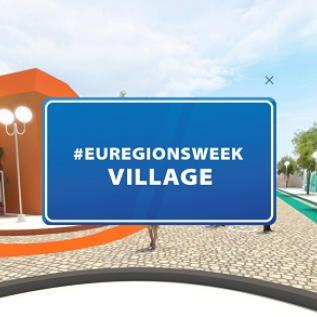 #EURegionsWeek Village
Take a look around and explore the #EURegionsWeek Village. Visit our virtual stand in the interactive exhibition.
Image
2020 replay
Hungry for more? Take a look at the session recordings from 2020.