Image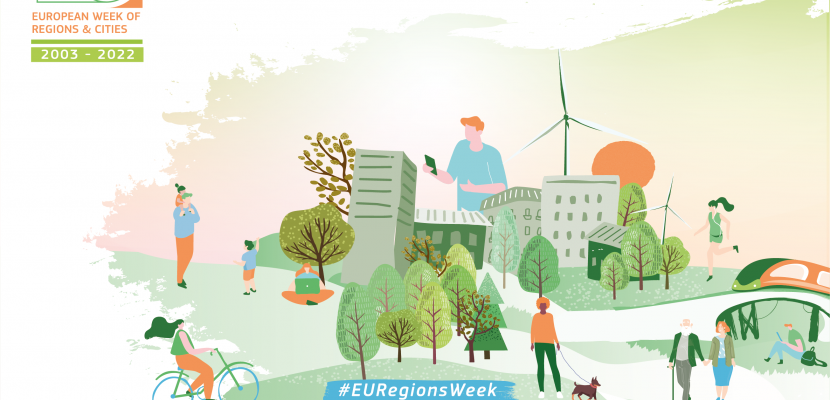 European Week of Regions and Cities 2022
New challenges for Europe's cohesion
The 20th edition of the European Week of Regions and Cities (#EURegionsWeek) is taking place on 10-13 October 2022.
We will be there, will you? This year, you can pick and choose from 300+ virtual and hybrid sessions. Browse the full agenda online on the event platform.   
This year's edition focuses on four topics:
Green Transition Youth empowerment Territorial cohesion Digital transition
Register now! Create an account and start adding sessions to your agenda. We've got some suggestions for you below.
Our activities at #EURegionsWeek
We are organising various activities during the event. Take a look at list below to find out more about the sessions organised by our programme representatives and the Policy Learning Platform experts.
#EURegionsWeek website
Visit the event website for more information.
Get all the key dates and find out about side events happening in your region.
Our projects at #EURegionsWeek
The European Week of Regions and Cities is always a great opportunity to meet project representatives and learn more about project activities. Watch this space for information about sessions featuring Interreg Europe projects.  
10 October, 10:30-12:00 CEST - Going Viral: Crisis impacts on cultural heritage - lessons for cohesion policy (side event) by SHARE
11 October, 14:30-16:00 CEST - Tackle energy poverty with renewable energies through energy communities (11WS22353) by POWERTY
12 October, 11:30-13:00 CEST - Sustainable mobility in Interreg programmes (12PL22284) featuring PriMaaS
13 October, 9:30-11:00 CEST - Digital realities in tourism (13WS22141) featuring Digitourism
13 October, 11:30-11:45 CEST - The rural silver economy: the way forward (13pitch22514) featuring SILVER SMEs
The 2021 event platform
Explore all the activities that the European Week of Regions and Cities had to offer in 2021. 
Image
Event platform
Click your way to the 2021 online event platform for session details.
Image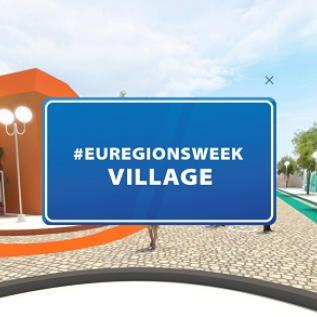 #EURegionsWeek Village
Take a look around and explore the #EURegionsWeek Village from 2021.
Image
2021 replay
Hungry for more? Take a look at the session recordings from 2021.