Image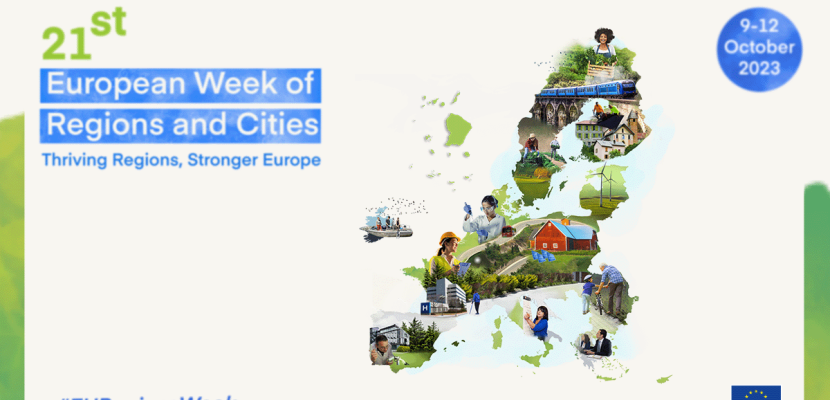 European Week of Regions and Cities 2023
Thriving regions, stronger Europe
The 21st edition of the European Week of Regions and Cities (#EURegionsWeek) takes place on 9-12 October 2023.
This year, the agenda features 200+ sessions. All activities will happen in person in Brussels. The full agenda is available on the event website. Registration is open!   
The 2023 edition focuses on six topics:
Regions in post-industrial transition
Retaining talent for regional growth
Small and mid-size urban centres driving growth
Breaking barriers to cross-border cooperation 
Local energy shift for security and sustainability 
Promoting social innovation
Our activities at #EURegionsWeek
As long-standing partners of the European Week of Regions and Cities, we will once again organise and take part in various activities during the event. Take a look at list below to find out more about our sessions and see when and where you can meet us, the experts of our Platform, and representatives from our projects.
Side events linked to #EURegionsWeek
In addition to the official agenda, a lot of activities and events happen in September and November as side events of the European Week of the Regions and Cities. Check out the full side events programme for a full overview, but take also note of sessions where you can meet Interreg Europe's representatives.
Image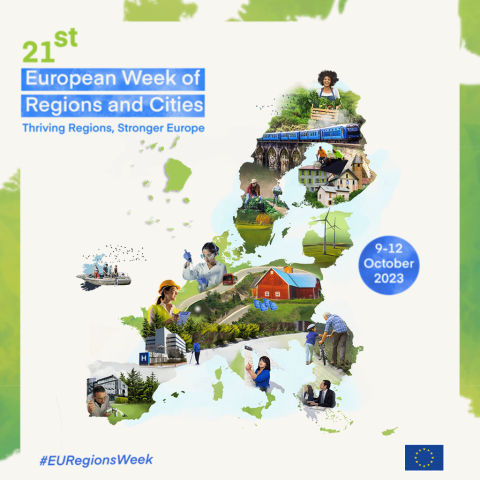 #EURegionsWeek website
Visit the event website for more information and registration.