How to build a successful innovation ecosystem
18 Oct 2022
09 : 30 - 16 : 30 CEST
In person | Brno, Czech Republic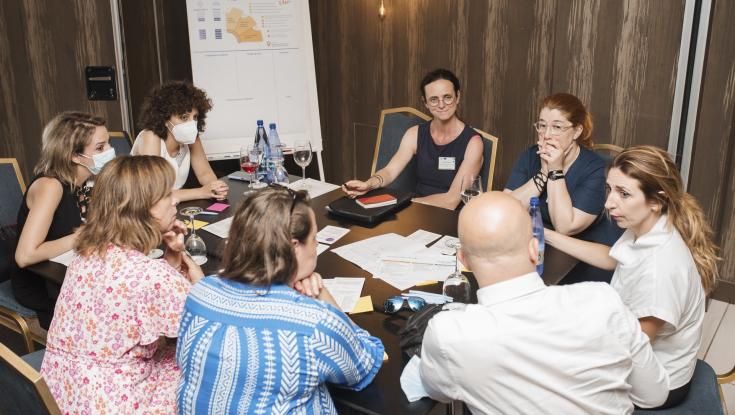 On 18 October 2022, the Policy Learning Platform is pleased to invite you to a workshop on Innovation Ecosystems in Brno, Czech Republic!
What it will be about
This event will put the spotlight on building successful innovation ecosystems. Throughout guest lectures, interactive sessions, networking and study visits you will get to explore the regional policies that contribute to thriving innovation ecosystems.
The EU states that it "aims to create more connected and efficient innovation ecosystems to support the scaling of companies, encourage innovation and stimulate cooperation among national, regional and local innovation actors".
Why is this important? An innovation ecosystem is a place where start-ups, public sector organisations, academia and the not-for-profit sectors work together to shape new, purposeful solutions to challenges and opportunities. Every actor in an innovation ecosystem depends on the success of the other organisations.
Agenda 
18 October | Workshop on Innovation Ecosystems
---
Our thematic experts Marc Pattinson and Arnault Morisson will moderate the workshop, which will take place from 9:00 to 16:30 CET, followed by a study visit hosted by the Central European Institute of Technology and a networking cocktail.
Throughout the day we will explore regional policy tools to favour:
the acceleration of the innovation process,
the promotion of interactions among regional innovation actors and across ecosystems.
Explore the agenda to learn more. 
19 October | Matchmaking session
---
The day after the workshop, on 19 October, we offer you the possibility to request a matchmaking session to address a particular policy challenge.
If you are interested to book a matchmaking, please let us know in the registration form and our experts will get back to you!
We will then discuss with you your particular needs and find the best peers to provide tailored and concrete answers to the policy challenges that you are facing in your region.
International Conference on Research Infrastructures
---
Prolong your stay in Brno and explore ICRI - International Conference on Research Infrastructures
Although the in-person ICRI conference is by invitation only, this international event offers many more opportunities for those interested in research infrastructures. We encourage you to have a look, especially at the side and satellite events.
Meet the moderators and speakers
Registration
Registration is open until 4 October 2022, the end of the day. 
The workshop is open to all, who work or have an interest in the field of innovation ecosystems policies. 
Explore the agenda and join us!