Image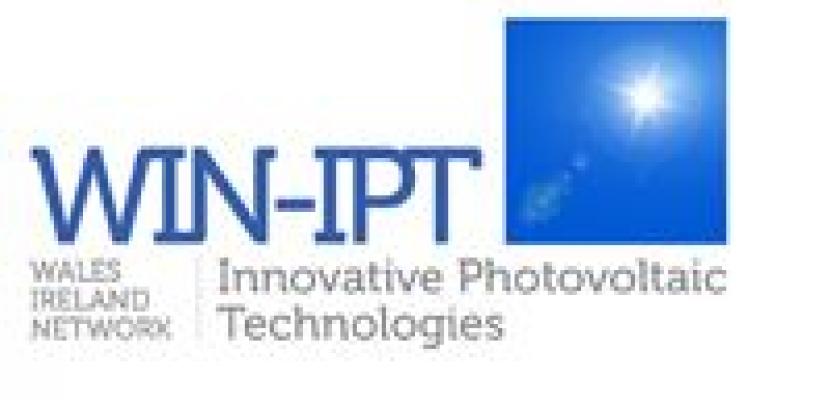 WIN-IPT - Wales Ireland Network for Innovative Photovoltaic Technologies
Published on 04 July 2019

Ireland
EU Projects Officer
About this good practice
The Wales Ireland Network for Innovative Photovoltaic (PV) Technologies project (WIN-IPT) objective was to develop the research, technology development and innovation base in the cross-border region, promote investment and entrepreneurship, leading to better employment opportunities and a better environment for all citizens.
WIN-IPT project provided research and development support to develop self-powered wireless sensors for building management and control functions. They successfully developed a range of integrated wireless sensors which were piloted in Local Authority properties with the aim of reducing CO2 emissions in these buildings. The WIN-IPT then developed a monitoring programme to measure the performance of the sensors.
The project brought together SME's, higher education institutes and Government agencies to seek innovative solutions to improve the environment for all citizens by reducing CO2 emissions through improved processes and developing more sustainable products.
The project also developed a new cross-border "Business & Innovation Cluster" in the PV sector through workshops, business & innovation forums, dissemination events, interaction with Government agencies and direct one-to-one support for SME's. The WINITP "Business & Innovation Cluster" allowed Irish and Welsh SMEs to share their expertise in the development of Ireland's largest PV/Hydro farm in County Kilkenny.

Resources needed
WIN-IPT was a project funded under the Ireland Wales Programme (2012- 214). ERDF Grant for the project was €1,207, 012 and total project cost €1,775,418. The partners for this project were:

Waterford Institute of Technology - €724k
Bangor University - €604k
Swansea University - €447k

Evidence of success
WIN-IPT project assisted 34 SMEs, developed 4 new products/processes and created 9.4 direct new jobs. The project developed 2 new processes & 2 new products to enhance PV panels and reduce CO2 emissions as follows:
• Thin-film layer (AMO) for use as an Ohmic contact in solar cells
• New test protocols for lifetime measure of SolarPrint's PV cells
• Self-Powered wireless sensor network (WSN)
• Self-powered display technology
4 workshops disseminated the benefits of PV to >200 stakeholders
Potential for learning or transfer
This good practice has the capacity for learning for other regions and countries and could be customised, as required if seeking innovative solutions for improved performance of PV. Future power demands generated by increased data generation via smart technologies and the switch to electrically powered vehicles increase the need to diversify power generation. Climate change concerns ensure the replacement of fossil fuels in future planning. WINIPT demonstrated traditional PV can be used with alternative technologies to reliably provide power in low sun countries and non-traditional PV can recharge consumer devices, thus creating zero energy smart devices. WINIPT demonstrated that PV is profitable when used in conjunction with other technologies, monetisation of PV installations requires improved access to the grid and government support to become an acceptable widespread technology. This good practices has been shared with all the project partners in EMPOWER project.
Further information
Website
Good practice owner
Organisation
Waterford Institute of Technology

Ireland
Contact
EU Projects Officer