Image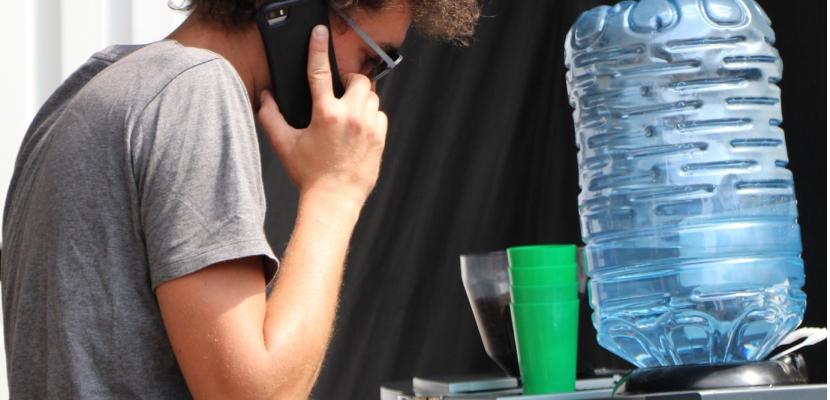 The Life Cycle of water consumption on a film set
Published on 03 March 2023

Belgium
Région de Bruxelles-Capitale/ Brussels Hoofdstedelijk Gewest
Brussels
sustainability coordinator
About this good practice
Flanders Audiovisual Fund (VAF) has linked sustainability to its production support for film & media projects. After a basic 'sustainable production introduction', projects are asked to consider green alternatives on set. They are guided by VAF and report about their activities using a carbon calculator. Quantifying the environmental productional impact is not only a way to report initiatives in a formal way, but also helps understanding the positive and negative impacts of our daily filmmaking activities. Drinking Water Consumption on set is an important area look at. Catering usually accounts for 10 to 15 % of the total CO2 emissions, but specific data on different catering components is largely missing. In close collaboration with the Catholic University of Leuven – Department of Material Engineering (Belgium) a Life Cycle Assessment (LCA) of drinking water consumption on the 'Binti' filmset was conducted. The 2,102l of water consumed by the cast & crew was supplied by means of 15l mineral water dispensers (690l) & water from the tap (1412) in combination with both reusable polypropylene and single use carboard cups. Relevant data was delivered by the film producer and the equipment suppliers. The total environmental impact of the water consumption (scenario 1) was estimated at 1.2 tons of CO2-eq (or 2 % of the overall environmental impact of the entire production). Sign up to see the expert opinion
Resources needed
- Research time: master student
- Staff time: Supervision of academic support (professor KULeuven)
- Film Fund: VAF
- Industry contact: direct contact with the production of the audiovisual project to provide data
- Access to software Umberto software in combination with the EcoInvent database.
Evidence of success
- VAF changed the water supply in the office (replacing glass bottles and water fountains with a drink water tap and reusable bottles)
- A prototype watertap for film productions has been developed by Robinetto (a supplier of water taps) and BOXrentals (a rental company offering sustainable alternatives for film productions – see picture)
- The results of the study have been translated into a scientific article
- Findings are embedded in the VAF practical coaching
Potential for learning or transfer
This scientific information will help other sustainability experts and producers to make more and well balanced logistic choices in the field of water supplies. The study also inspired KULeuven and VAF to launch similar research projects on textiles and costumes, set decoration and the financial costs and benefits of sustainable productions.
Further information
Images
Image
Image
Documents
Website
Good practice owner
Organisation
Flanders Audiovisual Fund

Belgium
Région de Bruxelles-Capitale/ Brussels Hoofdstedelijk Gewest
Other
Members are interested in
Contact
sustainability coordinator