Image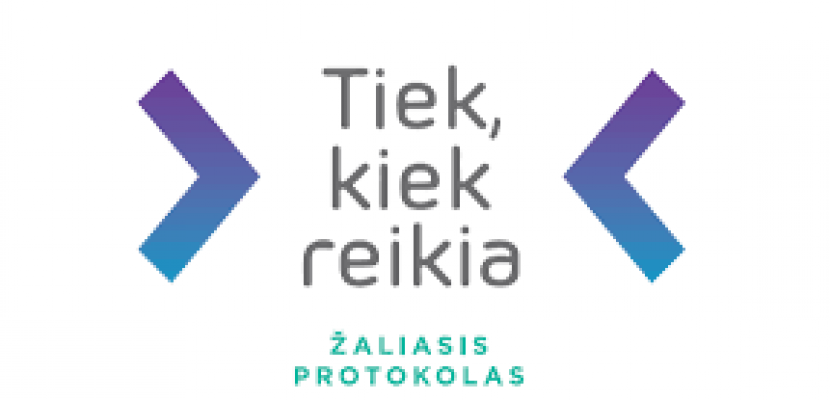 Initiative of Energy Supply Company SC ESO Encouraging Energy Efficiency Practices
Published on 26 September 2018

Lithuania
researcher
About this good practice
The Energy Efficiency initiative developed and implemented by ESO – Energy Supply Organization. This initiative has been started 6 years ago.
The main idea and purpose of this initiative is to encourage energy using companies to increase of energy efficiency as the basic for more rational sollutions within the company.
Companies are encouraged to implement volunaty mesures for increase of energy efficiency, using proactive and practical apprach – to use as much as it is necessay.
"Green protocol" is the voluntarree commitment, whereas signed parties aproves their willingness to apply following environment friendly measures:
- Implementation of energy efficiency measures;
- Contribution to the European and global goals concerning mitigation of environmental impact and carbon emisions;
- Incentives to apply energy efficiency measures for all employees, coleagues and other fellows by creating communities ant their awareness for energy efficiency.
The initiative "Green protocol" is an open and voluntary convenient for the Lithuanian companies. The membership is free of charge.
All the companies and juridical persons acting in the territory of Lithuania, willing and capable to contribute to the increase of energy efficiency by ideas, initiatives and implemented measures are able to join this covenant.
206 companies ar the members of Green protocol until the 2017.
This good practice is in line with LOCARBO project scope and its thematic pillar 2. Sign up to see the expert opinion
Resources needed
Different companies are participating at the initiative and there are no summarized results how energy efficiency has been increased implementing the initiative. The main outcome is involvement of the companies and reputation of activities:
206 companies has been signed Green Protocol
Evidence of success
The main evidence of success is the continuation of this initiative and the proactive approach of the energy supply company transferring form the product to the functional economy.
The initiative also encourages the companies to use the EU funding for the implementation of the EE measures and activities.
Potential for learning or transfer
The best practices of the year used to be award and represented at the annual conference on Energy Efficiency. The champion is selected based on the strict criterions, whereas the main criterion is energy efficiency rate and the results achieved, based on the decisions made and practical measures implemented.
The annual conference is very good network place for all the interested parties to transfer the best practices and to discuss the issues related to the energy efficiency.
The results are disseminate via the media.

This practice could have be easily transferred to the other countries as good example for encouragement of the companies in energy efficiency activities.

Further information
Website
Good practice owner
Organisation
Energy Supply Company SC ESO

Lithuania