Technology Parks to promote regional economic transformation
Image
Story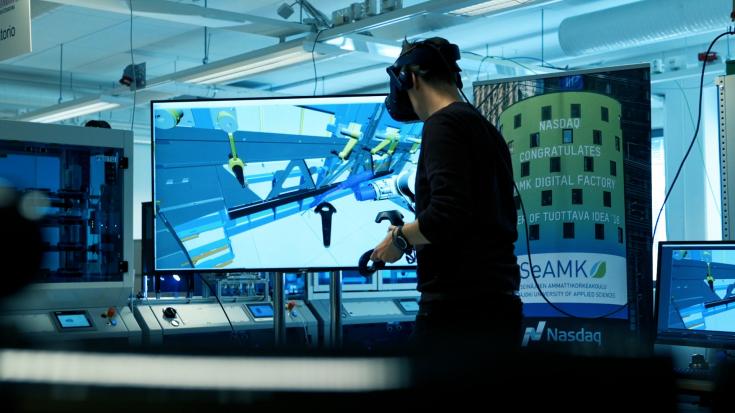 Technology parks, which are also known as science parks, research parks, innovation centres, and technopoles, are important policy components of research and innovation local ecosystems. The concept of a technology park was initiated in 1951 with the Stanford Research Park that later became the cornerstone of Silicon Valley. In Europe, the first technology parks were created in 1972 with Sophia-Antipolis in France and the science parks at Cambridge University in England to serve the needs of entrepreneurially-minded academics and to promote university-industry collaboration (UNIDO).
The International Association of Science Parks (IASP) defines a technology park as "an organization managed by specialised professionals, whose main aim is to increase the wealth of its community by promoting the culture of innovation and the competitiveness of its associated businesses and knowledge-based institutions. To enable these goals to be met, a Science Park stimulates and manages the flow of knowledge and technology amongst universities, R&D institutions, companies and markets; it facilitates the creation and growth of innovation-based companies through incubation and spin-off processes; and provides other value-added services together with high-quality space and facilities".
Technology parks always consist of the:
existence of managerial staff,
provision of physical infrastructure and services,
orientation to small high-tech firms as the main tenants,
facilitation of technology transfer as one of the main tasks (UNIDO).
The objectives of technology parks are threefold:
To reindustrialise a region by being an enclave for technology. It implies moving up the skill-learning curve for more sophisticated products that are made in more sophisticated ways.
To act as a catalyst for regional economic development or revitalisation, and to promote economic growth.
To create synergy across innovation players. Synergy can be best regarded as "the generation of new and valuable information through human interaction" (Castells and Hall).
Similarly to technology parks, Special Economic Zone (SEZ) are designated estates where trade laws such as tariffs, quotas, or duties differ from the rest of the country (UNIDO). SEZ is a generic term that includes Free Trade Zones (FTZs), Export Processing Zones (EPZs), Enterprise Zones, and Freeports (FPs). In the European Union, SEZ is a designated area within a country where companies have preferential terms in the framework of national and EU state aid rules. These preferential terms include for example tax exemptions of e.g. corporate or personal income taxes (ESPON).
A Special Economic Zone has the four following objectives:
To attract Foreign Direct Investments (FDIs)
To create employment opportunities
To be the steppingstone of wider reforms
To act as a laboratory for new policies and economic development approaches (Farole).
Regional and local policy makers across Europe have made use of technology parks and SEZ as cornerstones of their innovation policies. Many of them have shared their experiences and learned good practices from others through Interreg Europe, where projects such as COHES3ION, INNO PROVEMENT, TRACS3 have allowed them to deliver better policies by understanding the multiple leverage effects that technology parks and SEZ can have on their territories. Here are some inspiring examples coming from these projects.
Place-based leadership can promote regional transformative changes using technology parks.
In COHES3ION, the Södertälje Science Park (SScP) in Sweden illustrates how an economic shock, such as an R&D plant closure, can foster regional transformative changes. With a strong place-based leadership involving the public sector, universities, and multinational companies, the SScP used the talented workforce to construct industrial transformation and to promote the development of Sustainable Production.
Technology parks can be the anchor for regional innovation ecosystems.
In TRACS3, the Sunrise Valley Science & Technology Park (STP) in Lithuania is a non-profit organisation founded in 2003 as a space to promote greater university-industry collaboration and the development knowledge-intensive businesses. It involves triple-helix stakeholders, namely the Vilnius Gediminas Technical University, the Municipality of Vilnius, the Lithuanian laser association and the JSC Alna group. It acts as an 'innovation enabler' improving industry-science linkages and cooperation, facilitating the creation of startups and spinoffs, and supporting the commercialisation of research results. Sunrise Valley Science & Technology Park (STP) also acts as the Sunrise Valley Digital Innovation Hub (DIH) to promote the digitalisation of SMEs and private companies.
SEZ and Technology parks can promote collaboration between multinationals and startups to foster disruptive technologies.
Startup Spark 2.0 is a startup acceleration programme for innovative startups in frontier technologies in Lodz Special Economic Zone. During the acceleration, the selected startups receive financial supports, business supports, and mentorship to work for a period of 6-months on joint projects with large multinational and Polish companies with the objective to develop commercial prototypes. This acceleration programme demonstrates how large private companies can be connected to innovative startups promoting disruptive technological innovation.
SEZ and Technology parks can promote emerging frontier technologies.
In the same Lodz Special Economic Zone, S5 is another accelerator programme launched in 2019. As extension of the Startup Spark 2.0 project, S5 aims to support emerging start-ups in the development of innovative projects focusing on 5G technology solutions. The initiative is oriented towards SMEs investing in 5G-based products and services in the fields of Smart factory, VR/AR solutions, Automotive and logistics, Smart city, Energy, Healthcare, Media and entertainment, Smart home/smart office. The program is structured in two distinct phases (incubation and acceleration), during which the selected start-ups are provided with financial grants and expert mentorships to facilitate knowledge transfer on 5G technology and support the development, testing and implementation stages of selected project. These interesting programmes were identified and promoted in the framework of the Interreg Europe project INNO PROVEMENT.
Policymakers can also associate their frontier technologies with their technology park ecosystems.
In December 2019, the Policy Learning Platform organised a peer review on Artificial Intelligence with the health sector for the Region Sud – Provence Alpes Côte d'Azur. The Sophia Antipolis Technopole Ecosystem and stakeholder community were identified as central to strengthen AI in the health sector within the regional S3 actions. The technology park hosts the 3IA facility and the MIA (House of Artificial Intelligence) as part of the awareness raising actions of the local actors.
Interview with Michał Mikina, Marshal Office of the Lodzkie region.
Research and Innovation thematic experts: What are the main policy insights from the good practices Startup Spark 2.0 and S5? 
Michał Mikina: Acceleration programmes dedicated to startups are an exceptionally effective form of support for young companies and also contribute to the development of technological innovation in the region. In recent years, such services have become increasingly popular in Poland, including the Łódzkie Region. As part of the Regional Operational Programme of the Łódzkie Voivodeship for 2014-2020, there is a mechanism for co-financing such initiatives, which can be used by Business Environment Institutions and universities interested in implementing comprehensive incubation and acceleration programmes for startups, defined as companies operating for no longer than 24 months or teams just planning to set up a business. One of the beneficiaries of this form of support is the Łódź Special Economic Zone and its project "Acceleration Models in Technological Innovation".
Research and Innovation thematic experts: What recommendations would you give to other regions to promote research and innovation within technology parks?
Michał Mikina: Acceleration programmes develop the potential of local business support institutions and, consequently, young, ambitious and innovative companies. A particularly valuable aspect of the acceleration projects implemented in the region is the strong emphasis on the development of competencies of entrepreneurs. These programmes develop both skills related to running a company (accounting, aspects related to intellectual property law) as well as relations with customers and potential investors. Participation in such comprehensive support projects has allowed many companies at an early stage of development to develop their ideas independently and effectively in a business environment. The results of acceleration projects indicate that it is an effective instrument to support the development of entrepreneurship, which can be successfully implemented in other European regions.
Photo credits: DEVISE