Website update: Try out the latest community features
Image
News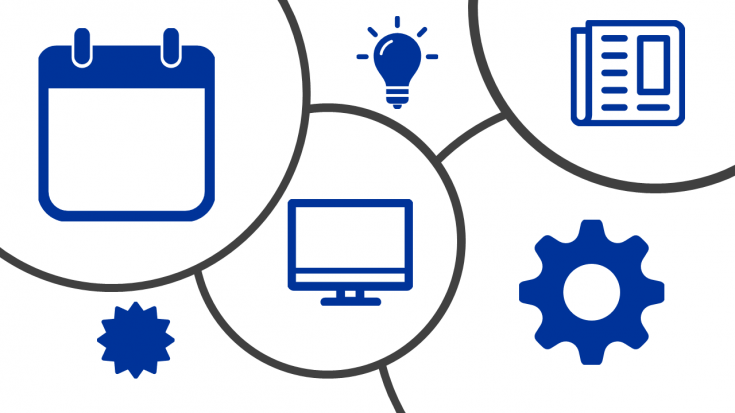 It's been a busy summer at Interreg Europe. We've worked hard to bring you new, helpful features that improve your online experience as a community member.
Now, you can keep track of the events you've attended with us, stay on top of your good practices, and get to grips with the programme's more technical vocabulary.
Event dashboard
Over the course of this programming period, we will host a large number of events. In that time, you will discover all sorts from seeing how to prepare an application and finding partners, to reporting your projects' costs and activities, and finding out the latest policy trends on a topic of your choice.
You can now keep track of everything that you've learned on your journey with us through your event dashboard.
Finding the presentations and video recordings of your events has never been so easy!
Notifications
Stay up to date with what's going on with your good practices using our newest feature: website notifications.
Get the latest updates directly on the website's homepage. And click to quickly access a good practice that needs your attention.
Image
To turn on the notifications, go to right corner of your screen, click on your account and go to:
Edit my profile
Scroll down to section 6: Stay up to date
Select: Be notified directly in your dashboard
Over time, we plan to expand this feature to include notifications about project ideas, events and thematic news.
Try it out now!
Glossary
We all know that technical vocabulary can often be difficult to understand, but in Interreg programmes, it can be necessary to talk about reporting, the types of activities we fund and the legal obligations we face.
To make things easier to understand, we've launched our updated glossary. Now, whenever a difficult word is used, you can click on a pop-up to find the definition.
What's next
As you can see, we've been busy little beavers this summer launching our new features. And we're not done yet!
At the moment, we're working on a bookmark tool. It will help you save content like news articles and events that you find helpful and want to come back to later.
What new ideas will be come up with next? Join our community and find out!