Image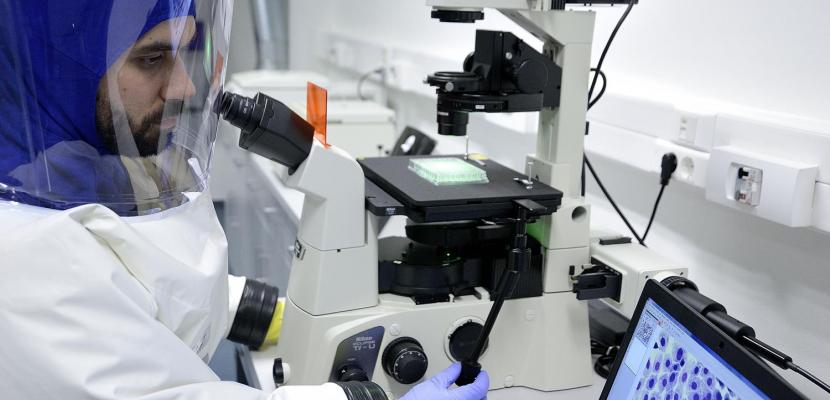 Multidisciplinary research facility in service of medical technology and industrial needs
Published on 21 April 2020

Hungary
Dél-Dunántúl
Zsolt Pálmai (Mr.)
deputy director
About this good practice
The University of Pécs Szentágothai Research Centre well illustrates the regional medtech innovation ecosystem with its interrelation between the RDI infrastructures (platforms, R&D centres, hospitals, universities) and the value chain of the medtech sector, from the research to the patient.
The research centre – among others – addresses regional problems with the following objectives set:
 to have strong and tight cooperation between academic researchers and industrial partners,
 to reflect quickly and flexibly to the modern research trends and to needs of knowledge-based economy,
 to provide external services supporting innovative projects (eg. patent research and management, legal advice).
The infrastructure, instrumentation and expertise of the seven health and indirectly medical technology focused research groups (of the 24 in total) provide an excellent basis to an extensive and fruitful collaboration network. Research centre also covers all aspects of education, research and innovation. Health research activities carried out are coordinated and supported by the international scientific advisory board (to provide for international scale benchmark) and by the industrial advisory board (representing leading health, engineering, etc. companies of the region). Proposals elaborated in cooperation with industrial actors, fundamental research carried out all prove that the concept of the research centre is appropriate.
Main stakeholders: research and industry actors.

Resources needed
The investment cost of establishing the research centre on year 2012 prices was gross 3,400.00 million HUF – a bit more than 10 million EUR. 402 people of university staff work at the research centre who are – in their majority – also staff members of other University of Pécs faculties.
Evidence of success
7.700 m2 floor area research centre, being home to one BSL-4 level virology laboratory as well. Scientific-industrial results are illustrated by the example of molecular biophysics research group as follows:
- research cooperation with Singapore and Swedish research centres,
- seven research cooperations with other research groups within the Szentágothai Research Centre,
- 1,158,500.00 EUR grant obtained,
- 1 microscope development project involving medical technology market actors.

Potential for learning or transfer
Szentágothai Research Centre functions by merging different research fields (mainly from health, technology and natural sciences) to reach novel scientific results that all have ties towards higher education and industrial prototyping-applications. Such research integrates the main actors of the regional innovation ecosystem, may contribute to break down barriers of conflicting interests and problems in understanding the research and the business cases simultaneously.
Further information
Website
Good practice owner
Organisation
University of Pécs Szentágothai Research Centre

Hungary
Dél-Dunántúl
Contact
Zsolt Pálmai (Mr.)
deputy director