Interregional Study Visit - North Karelia (Fi)
17 - 18 Nov 2021
09 : 00 - 16 : 00 CET
In person | Joensuu, Finland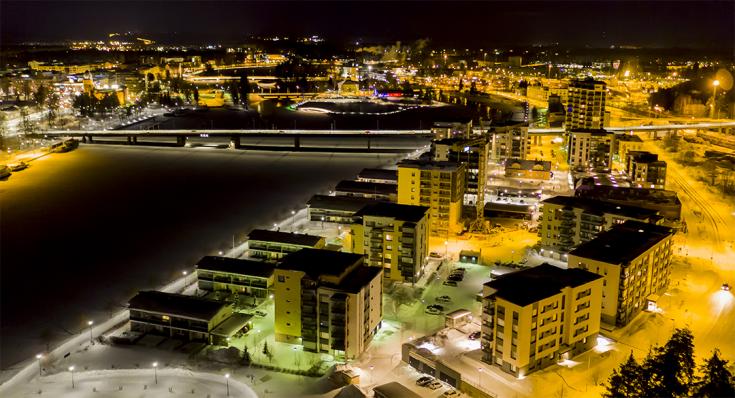 The event will start with a Monitoring Cafe session on the North Karelian experience on how to monitor the implementation 
of regional development strategy and S3.
Then the participants will meet with representatives of North Karelian organisations and visit Finnish initiatives involved in soft innovation.
THE AGENDA
Day 1: 17nd November 2021
Venue: Hotel Kimmel, Itäranta 1
9.00 – 9.15
  Opening: welcome words by Regional Mayor Mr. Markus Hirvoen
9.15 – 10.45
Monitoring Café: 
Regional Development strategy and S3 work. Regional Development Manager Dr. Eira 
Varis

Strategy work in practise – North Karelian example how to monitor the implementation

of Regional Development Strategy (and S3). Regional Development Expert Ms. Pia 
Pitkänen.
10.45 – 11.00  Break
11.00 – 11.40
Women code (Mimmit koodaa) programme Project coordinator Ms. Milja Köpsi
- The purpose of the Mimmit koodaa -program (women code -program) is to increase 
gender equality in the Finnish software industry by breaking the stereotype that coding 
is only for men.

The core of the program is to provide easily accessible coding workshops free of 
charge for women who are interested in coding but have no previous experience in it. 
The long-term objective of #mimmitkoodaa is to help giving future generations an 
equal opportunity to study and flourish in the IT field, especially in the software 
industry. In the future, every company will be a software company and there will be an 
increasing need to use, customize, buy and develop software.

https://mimmitkoodaa.ohjelmistoebusiness.fi/in-english/
11.45 – 12.45  Lunch
13.00 – 13.45
 Visiting Paja

Paja is a coworking space which offers the space and tools for all types of Micro- and 
Small and medium -sized enterprises. The idea of Paja is that new and unusual 
networks will foster new innovations and ways of working. Example of innovative SME 
situated in Paja we meet Flaxfood. Flaxwood is an innovative new tone material that is 
created by breaking the grain structure of natural wood and injection-molding it into 
shape together with an acoustically sensitive binding agent.
https://suunnittelupaja.fi/index.html
https://www.flaxwood.com/
14.00 – 16.00
Martha Organisation Activity-based intorduction to organisation and its contribution in 
vitality of North Karelia region. Mutual learning discussion

The Marthas are a home economics advisory organisation advocating for sustainable 
everyday life and wellbeing at home and for all families. The Marthas' activities build 
up skills for the future and promote lifelong learning.

The foundation of the Marthas' strategy is predictive planning for the future, and all 
marthas and our partners are invited to join in in this work. The future cannot be 
foretold, but we can tool ourselves for it.

https://www.martat.fi/in-english/
16.00-17.00  Mmutual learning discussion at Regional Council of North Karelia
Day 2: 18th November 2021
Morning session
Venue: Pielisjoki Castle (Regional Council of North Karelia), Siltakatu 2
9.30-11.30  Steering Committee meeting
11.30-12.30  Lunch
Afternoon session

Venue: University of Eastern Finland, Metria-building, Yliopistokatu 7
13.00-14.15
Photonics Joensuu

Photonics promotes us a multiple examples of how hard innovations turns into soft 
innovations: tight cooperation between university and SMEs, new working models and 
working space which allows opportunities to stimulate and be a platform for soft 
innovation and this way it boost the innovative status of the region, and the possibility 
to maintain talent. Photonics-based solutions are used and will be used more for socioeconomic challenges.

https://photonicscenter.fi/
14.30-16.00  Mutual learning discussion in Pielisjoki Castle