The low-carbon economy with Horizon Europe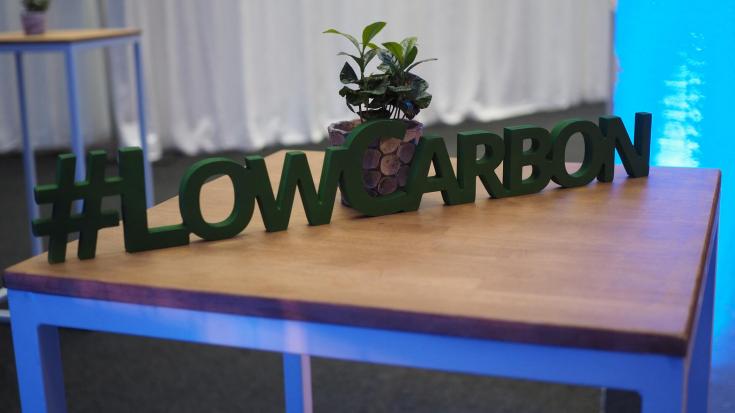 Horizon Europe – the EU's new framework programme for research and innovation – will launch its first calls on 22 June, with its work programme now available.
With this new programme, European-funded research is more focused than ever on tackling the climate crisis and supporting the transition to a low-carbon economy, as well as creating new, sustainable jobs and boosting economic growth.
Running from 2021-2027 with a total budget of 95.5 billion EUR, Horizon Europe enables collaboration between researchers, industry and civil society across Europe to tackle major societal challenges and implement European policies. It therefore plays an essential part in meeting our obligations in the Paris Agreement and implementing the European Green Deal and its subsidiary actions, such as the Renovation Wave.
Horizon Europe is divided into three pillars: Excellent Science (basic research), Global Challenges and Industrial Competitiveness (applied research), and Innovative Europe (innovation support). All three are relevant to the low-carbon transition, but perhaps the most interesting are the Global Challenges, including clusters on 'Digital, Industry and Space' and 'Climate, Energy and Mobility'.
Clusters are groups of calls and topics that address specific policy aims, as determined by Horizon Europe's strategic plan, and each will also have a number of partnerships (expected to launch end-2021). Partnerships bring the European Commission together with both public and private actors to tackle challenges and meet EU policy objectives. They can be both co-programmed and co-funded, to lock in commitment and ensure that European funding is tailored to stakeholder needs.
Applicants to Horizon Europe must be legal entities established in the EU or associated countries, including public authorities. Horizon Europe projects can be used not only to develop and advance new technologies and services, but also test new governance models and establish new support initiatives, with many call texts specifically looking into decision-support tools for public authorities or informing public policy. Many call texts specifically request the involvement of public authorities or bodies in project consortia.
This cluster of calls aims to build more competitive European industry, respecting resource availability and supporting the low-carbon transition. Calls tackle topics related to circular industries, low carbon and clean technologies, advanced materials and digital technologies, amongst others. Particularly interesting calls for public authorities include:
Digital permits and compliance checks for buildings and infrastructure (Deadline: 23 September 2021)
Hubs for Circularity European Community of Practice (ECoP) platform (Deadline: 23 September 2021)
Social and affordable housing district demonstrator (Deadline: 25 January 2022)
Additional opportunities will arise with the finalisation of the partnerships under this cluster:
European Partnership for Clean Steel - Low carbon steelmaking (Successor to ESTEP)
Made in Europe – Sustainable manufacturing in Europe (Successor to EFFRA)
Processes4Planet – Transforming the European process industry for a sustainable society (Successor to A.SPIRE)
This cluster is the main focus for low-carbon economy development, with many topics that specifically tackle aspects relevant to public authorities. It seeks to make the energy and transport sectors more climate and environment-friendly, more efficient and competitive, smarter, safer and more resilient. The following calls may be of interest:
Climate and energy
The contribution of forest management to climate action: Pathways, trade-offs and co-benefits (Deadline: 14 September 2021)
Energy sector integration: Integrating and combining energy systems to a cost-optimised and flexible energy system of systems (Deadline: 5 January 2022)
Energy system modelling, optimisation and planning tools (Deadline: 26 April 2022)
Advanced energy performance assessment and certification (Deadline: 19 October 2021)
Mobility
Analysis of socio-economic and environmental impacts and assessment of societal, citizen and user aspects for needs based Connected, Cooperative and Automated Mobility (CCAM) solutions (Deadline: 19 October 2021)
New delivery methods and business/operating models to green the last mile and optimise road transport (Deadline: 19 October 2021)
Urban logistics and planning: anticipating urban freight generation and demand including digitalisation of urban freight (Deadline: 6 September 2022)
Smart enforcement for resilient, sustainable and more efficient transport operations (Deadline: 6 September 2022)
Advanced multimodal network and traffic management for seamless door-to-door mobility of passengers and freight transport (Deadline: 6 September 2022)
These expected partnerships may also be of interest:
People-centric sustainable built environment (Built4People)
European Partnership – Towards Zero-emission road transport (2ZERO)
European Partnership -  Connected and Automated Driving (CCAM)
European Partnership – Driving Urban Transitions to a sustainable future (DUT)
The final work programme for 2021-2022 are available here, and all calls will soon be available in the EU's funding and tenders portal.