Green Screen is showcased on Euronews
Image
News
The Euronews network features the Green Screen project as part of its Smart Regions series following a film crew in Slovakia as they try to reduce their carbon footprint on set.
Watch both episodes
Enjoy the two short films and get a glimpse into the steps the film crew took to make their production greener.
Discover the Green Screen project
Green Screen's mission was to inspire and educate the nomadic world of filming by creating sustainable working practices. By reducing the environmental impact of filming essentials such as transport, construction, lighting and catering, they aspired to lead European film & TV production into a greener way of life.
More news about Green Screen
Image
News
Image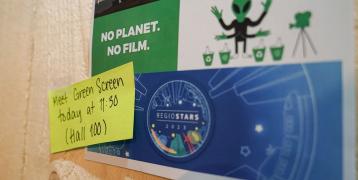 No planet. No film.
The Green Screen project inspires the world of cinema to become more sustainable. Vote by 14 November and support them in this year's RegioStars award finals!
Image
News
Image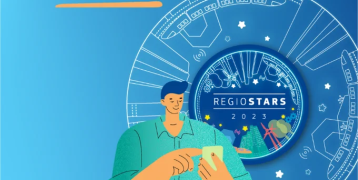 RegioStars 2023: time to vote!
It's time to choose your favourites among this year's RegioStars finalists. Our Green Screen project competes in the category 'a green Europe'. Cast your vote by 14 November and support them!