Europe, let's cooperate! 2022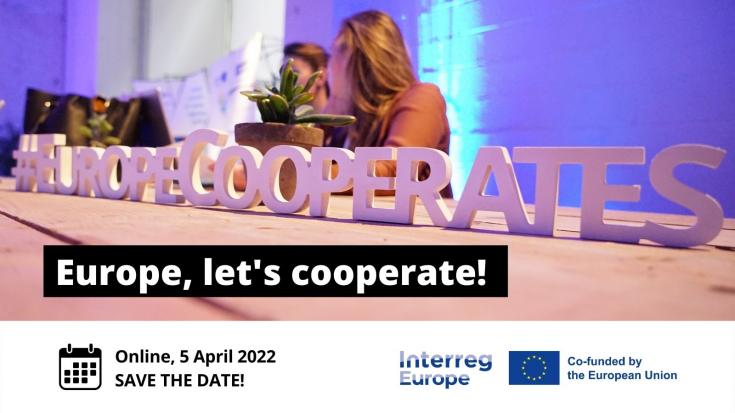 The 8th edition of 'Europe, let's cooperate! interregional cooperation forum' takes place online on 5 April 2022.
Save the date and get ready for to build your next project! 
The 2022 edition of #europecooperates will mark the launch of our first call for project proposals in the context of the 2021-2027 programme.
During the day, you will have an opportunity to:
get insights into the benefits of interregional cooperation
learn more about the new call for project proposals
have possibilities to network, share project ideas, and find new project partners
Registration is now closed.
More details will be available soon. In the meantime, revisit the conclusions of #europecooperates 2021 to get more information about the Interreg Europe programme in the 2021-2027 period.