Image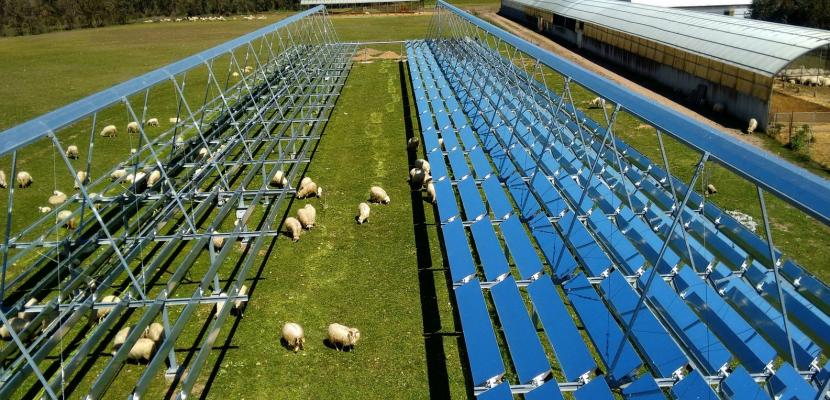 Renewable Energy Sources in a sustainable dairy production.
Published on 07 September 2018

Italy
Sardegna
About this good practice
The Fanari group consists of two companies that respectively carry out the breeding activities of sheep and goats, and the dairy product transformation. The Group, which was founded in 1936, has reached an important role in the regional and national scene thanks to an average annual production of about 4 million liters of milk, mainly concentrated in the period from March to October. The analyzed good practice comes from the need to cut energy costs, that represent the second item of expenditure in the company budget.
In 2009, Fanari decided to build two photovoltaic plants, of about 20 kWp and 100 kWp electrical capacity, the first for processing and the second for agricultural activity. Both plants have been achieved thanks to state incentives made available by the national electrical Service Operator (GSE). The grid connected PV systems can work on net metering and feed the whole companies' energy load.
In 2014, a thermodynamic solar plant with a capacity of approximately 450 kW of thermal power was installed. The plant provides hot water and steam necessary for the process production, washing and sterilization activities, supporting a diesel boiler.
The consequent cost savings for energy consumption determine the possibility to invest in the companies' production process, improving techniques, technologies, skills and professional resources. That is also why the local territory indirectly benefits from this good practice.

Resources needed
Total amount for the design and realization of the thermodynamic solar plant € 1.500.000,00. The project is financed through private fund and state incentives.
The previous PV plants have been co-funded by state incentives and the regional ERDF programme.

Evidence of success
The realization of the plants allowed both of significant electrical and thermal energy savings and cost savings, as shown below:
Electric energy consumption before plants renovation: 500 MWh / year ≈ 150,000 € energy cost; Electric energy consumption after plants renovation: 100 MWh / year ≈ € 30,000 energy cost.
Thermal energy consumption before plants renovation: 750 MWh / year ≈ € 90,000 energy cost; Thermal energy consumption after plants renovation: 500 MWh / year ≈ 60.000 € energy cost
Potential for learning or transfer
Fanari is a medium size family company, located in a small territorial context, in which the whole dairy production chain represents an important economic driving force.
The analysed project may have significant consequences in terms of transfer of skills and know-how, especially considering that, in the region, there is a large number of similar companies working in the dairy field.
The installation of a pioneering plant such as the thermodynamic solar power plant comes from the desire to achieve energy self-sufficiency for the whole production process and to drastically reduce the use of fossil fuels.
The company is now working to promote this innovative project and its results, organizing guided tours for school students, training courses for technicians and other companies, as well as to create an educational farm.

Further information
Website
Good practice owner
Organisation
Sardinia region

Italy
Sardegna