Image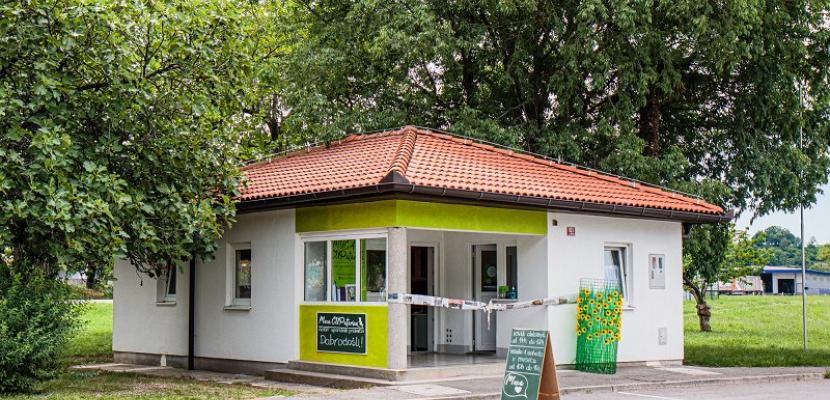 Muca CUPatarica - Reuse Center Nova Gorica
Published on 16 June 2020

Slovenia
Zahodna Slovenija
Jasmina Nikic
Consultant
About this good practice
The GP is called Muca CUPatarica and is the newly opened reuse center. It was established by the Association Moj svet, čist planet, a social enterprise. The center is a concept of integrated design of alternative solutions that the company has adopted to change the human mindset in the direction of a waste-free society or in order to prevent waste for less resource consumption, more opportunities for creative participation in repair of items at the local level and the possibility of buying things according to the circular economy system. Re-use centres are usually managed by SMEs, in this case a social enterprise. SME's and social enterprises are a powerful vehicle to promote qualitative growth, help develop human capital and strengthen social cohesion, but they need to have economically sustainable business models and that is at the centre of SUBTRACT project, which is also a source of know-how and experiences gained by project partners with far more developed reuse sector.
The activities of the center are exchange and reuse. In this way, the center actively creates opportunities for quality life of the individuals and society and promotes new forms of entrepreneurship intertwined with environmental protection, on both sides of the (former)border and in both neighbouring cities.
It collects useful items to extend their lifespan and prevent them from ending up in a landfill as well as creates green jobs and allows green prices.
Resources needed
Monthly we need to cover the sallary of two people, including administration and accounting costs (approximatelly 3500€/month) plus promotion and PR.
Regarding human resources we have to employ additional 2 persons asap.
In a long term we are thinking of franchising contracts.
Evidence of success
This is potentially a really valuable good practice as the center is operative cross-border. It is designed for the population of both cities, Nova Gorica and Gorizia. This GP is an example of common goals regarding reducing waste generation and promoting reuse and second hand in the cross-border area. In the first 3 months of the operating of the reuse centre we have had continous increase of visitors/users from both sides of the border.
Potential for learning or transfer
Nova Gorica and Gorizia were separated many years ago by the border between the former Yugoslavia and Italy. However, ever since December 2007, when Slovenia signed the Schengen Agreement, there has been a free movement of people between the two municipalities. It has been clear from the beginning that the reuse centre would have a cross-border character and the initiative came from a bottom-up approach, which has been accepted by both mayors/municipalities and they now have the task of overcoming administrative obstacles if or when they occur.
Further information
Website
Good practice owner
Organisation
Association Moj svet, čist planet

Slovenia
Zahodna Slovenija
Contact
Jasmina Nikic
Consultant