Image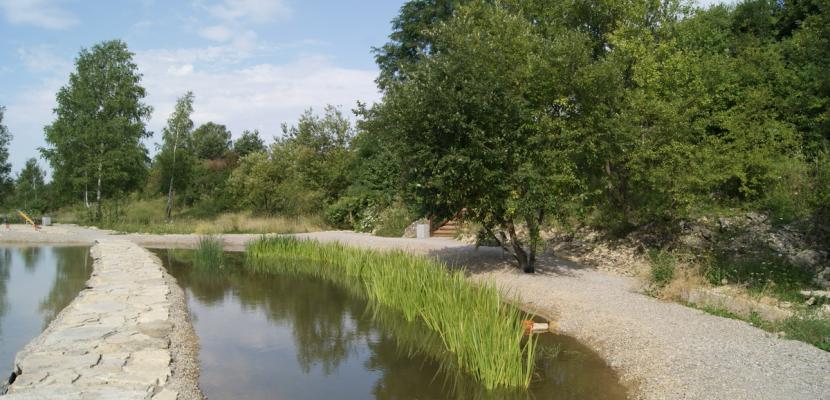 GEOsfera Jaworzno - ecological and geological education centre
Published on 19 February 2020
Poland
Śląskie
Project Coordinator
About this good practice
The Sadowa Góra quarry, due to the concentration, on a relatively small area, of various geological phenomena (e.g. karst, tectonics, mineralization, paleontological sites and traces of mining heritage), rare sites and protected plants, was a great place to become a didactic object.
The subject of the project was an investment consisting of the construction of a theme park called the GEOsfera Center in Jaworzno, with an ecological and geological leitmotif, operating in the closed Sadowa Góra quarry. The project also included maintaining and enriching thermophilic rock habitats in order to increase the attractiveness of the tourist prism product, which is the Park.
Project implementation enabled to look into the future of our planet through the prism of processes that have shaped its environment in the past. The development of a closed limestone quarry in Sadowa Góra has also become a positive example of pro-ecological activities - forgotten geological sites will in this case be the basis for environmental education of a wide group of society, especially school children.
Beneficiaries include residents of Jaworzno, but also visitors from all over Poland (tourists, families). Geological positions form the basis of environmental education of a wide group of society, especially school children. Sign up to see the expert opinion
Resources needed
Project value: PLN 4,459,457.45
Project co-financing from the EU: PLN 3,790,538,83
ROP Silesia 2007-2013

Evidence of success
The project is one of the most important flagships of Jaworzno with more than100.000 visitors a year and around 10.000 children participating in workshops and classes in the GEOsfera. These numbers are many times larger than assumed at the project creation stage. The centre perfectly shows the relationships between various fields of science, primarily geology and biology. It is also a place for fascinating stories from 250 million years ago in a great landscape with high natural values.
Potential for learning or transfer
The project reached its aim of increasing the geotouristic attractiveness of the region, and has a huge positive impact on the development of the Silesian region. The project was supra-local in scope due to the geological and natural uniqueness of the area of the former quarry - very rare communities of megariplemarks occur here, and the remains of prehistoric animals, e.g. notosaurus, have been made available here.
The park also protects the natural areas of Sadowa Góra's geo-site: inanimate nature and plants threatened with extinction.
The theme park with gardens is a place open to visitors who are interested in history and excavations, as well as seeking peace and rest.
Further information
Website
Good practice owner
Organisation
Jaworzno City
Poland
Śląskie
Contact
Project Coordinator