Watch the recording of open data for smarter cities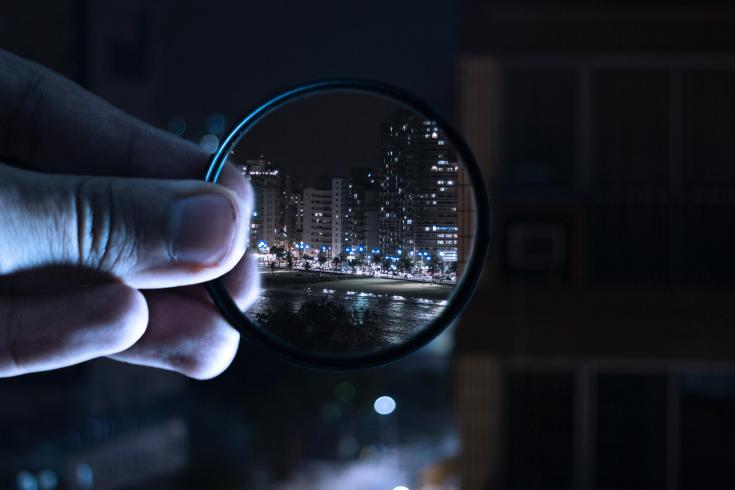 With the digital revolution, more and more data is being collected on every aspect of city management, including energy, transport, weather, population and emissions. Urban authorities are increasingly looking to make use of this data to improve their service provision and quality of life for citizens. The concept of 'Open Data' is that the enormous amount of information collected by public entities should be available to all citizens, to drive innovation, improve government services and stimulate new economic opportunities. This presents challenges related to data integration, presentation and protection.
For this reason, the Policy Learning Platform organised a webinar on 29 April 2020, on the topic of open data for smarter cities. Measuring energy and transport data allows for the design of better measures. Several Interreg Europe projects have put forward inspiring examples on data collection for better management, both in the area of energy and mobility. Explore these good practices in the webinar replay below. 
Webinar replay 
Webinar overview and presentations
00:03:50 Introduction by Thematic Experts Simon Hunkin and  Katharina Krell to the Policy Learning Platform and the topic of open data. Access the presentation.
00:15:35 Presentation by Alessandra Barbieri on the Florence Smart City Control Room
00:25:00 Presentation by Sergio Gatteschi on the Florence Smart City Control Room
00:34:25 Q&A: Your data centre is integrated, but not yet open access. What keeps you from making these data accessible to all freely? Are you considering this in the future?
00:39:10 Presentation by Jiri Stich on Usti Region Open Data Hub PORTABO
01:01:18 Q&A: What are the most frequent data and API standards used for mobility data? 
01:03:10 Presentation by Hugo Niesing on Integrated Energy Management System for smarter cities
Panel discussion 
01:24:53 How replicable are integrated data centres? How can one region benefit from the work already done in another region?  
01:29:45 Are you planning to replicate PORTABO to other regions in Czech Republic? 
01:30:49 Could a blue print of an integrated open data platform be copied, implemented and fed with local data (provided that standards of data communication are agreed upon)? 
01:33:16 How can policymakers be convinced of the use of open data platform? What data sets to start with and how to get started? 
01:37:45 What is the most interesting case study you look up to? 
Key learnings
During the webinar, policy-makers and practitioners learned about approaches to open data and data use from three good practices – one integrated data centre (Florence SCCR), an integrated open data centre (PORTABO), and an innovative application built on open city data (IEMS). The case studies, and ensuing discussion, put forward several key insights:
Public authorities must take the lead in developing open data systems, bringing together municipalities, departments, public service providers (including the private sector) and utilities, each with its own data sets. Communicate with all and demonstrate the benefits to collaboration to them – each should be able to both contribute and see concrete benefits;
Define a common vision with as many actors as possible. The approach taken by Florence – to define the Florence Digital Renaissance Manifesto with the Tuscany region, and managers of public services –is a good model;
Make sure to involve universities in the process of developing an open data system – they can teach both public authorities and students to work with data, demonstrating what can be done and enabling innovation;
It is best to work at scale, developing for multiple municipalities. In Usti region, the PORTABO system will run a business model whereby each municipality can pay a subscription to benefit from one common system. In Florence, the system has been designed with Tuscany region to enable scaling up in future;
Open, non-proprietary, solutions are preferable for their flexibility, being adaptable to the needs of authorities;
Convince politicians of the benefits of open data by using results and cases from other cities of the benefits of data integration and open platforms. Begin in your region with one data set where you have a good track record, and demonstrate benefits, for example, through energy savings where cost savings can go to other priorities of the policy-makers;
Cities need to consistently improve, and learn from existing solutions – don't try to re-invent the wheel. Learn from the experiences of others and reach out to cities and regions that have already been successful.
Additional resources 
Follow up activities 
The audience were interested in learning more in future about governance strategies (including contracts, and agreements), data specifications and API standards, and data protection and GDPR compliance. The Policy Learning Platform will consider how to best tackle these issues in future activities.
If you want to stay up to date on future policy learning platform activities, sign up for our policy digest to receive policy updates. 
If you are in interested in looking at regional policy challenge together with like-minded peers from all over Europe, our peer review may be of interest. Read about the terms of reference and previous success stories here. 
Image credit: Photo by Maurício Mascaro from Pexels