Digital technologies and museums: post-pandemic experiences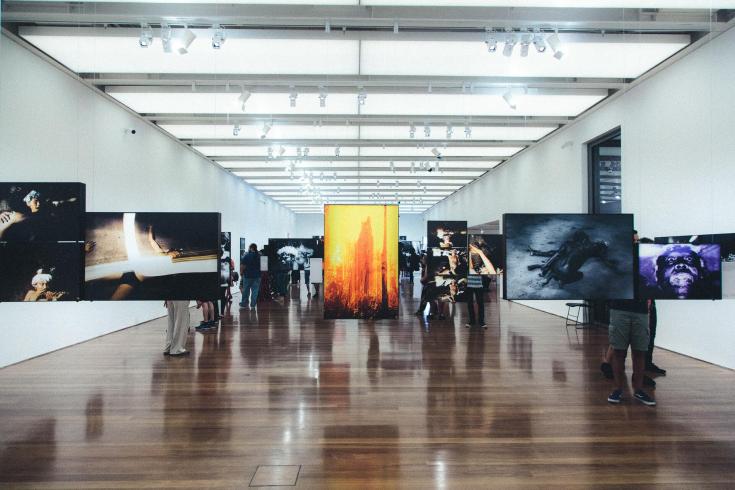 On 18 June, the Policy Learning Platform organised an online meeting with the objective to discuss digital technologies and museums and showcase  successful practices in using digital tools for creating digital content, making the collections accessible online and increasing the overall attractiveness of museums. Recent COVID-19 hit museums dramatically as many other sectors. But the crisis gave also opportunities for digital cultural heritage, by encouraging creativity and digital engagement. Participants had the possibility to address the issue from this perspective and discuss prospects for the future.  
On 9 May 2020 members of the European Heritage Alliance launched the Europe Day Manifesto 'Cultural Heritage: a powerful catalyst for the future of Europe'. One of the themes is titled Digitally Transforming Europe. 'Europe already plays a leading role in digital cultural heritage and has the potential to forge ahead with new technologies such as artificial intelligence and machine learning based on humanistic and ethical principles. Now we must work together to accelerate and further improve this digital transformation'. 
Here are the main highlights from the online discussion:
Using innovative digital solutions to increase the attractiveness of museums and improve visitors' experience (CHRISTA project)
The Riga Motor Museum (Latvia) is using a number of digital technologies that allow the visitors to explore the collections in-depth, even if virtually: audio guides, augmented reality experience, video mapping show, workstations, visual projections, multimedia solutions, audio experience, hands-on exhibits and games. This set of multimedia led to positive results, as evidenced by the increased number of visitors and international recognition. 
Combining innovative digital tools and cultural content (CD-ETA project)
Tholos is a Virtual Reality museum hosting digital collections and testimonies of high cultural value, accessible to the public. Tholos is a new dome-shaped Virtual Reality 'Theatre' of Hellenic Cosmos, with a capacity of 130 people. It is a building of exceptional architectural design and with unique technological infrastructure, which hosts the digital collections of the Foundation of the Hellenic World.
The shows are interactive, controlled by the spectator, and not static. It is a unique experience of immersion into the virtual world, which is characterized by immediate response, flexibility, originality and liveliness. The shows use cluster VR technology and are presented in real time. They are presented using a MuseumEducator, they allow interaction of the visitors using the buttons which are located at each chair, and are parametrised by the Museumeducator to suit the target audience.
Highlights from the partner action plans: archaeological park (Cyprus) and 'Museum is everywhere' (Central Macedonia Region, Greece).
Smart orientation and interpretation facilities have the potential to respond to visitors' needs more efficiently by providing comprehensive information about museum objects. These elements were integrated in one of the activities included in an action plan for Pafos regional board of tourism (Cyprus). The action plan was developed as part of CHRISTA project and was inspired by several good practices brought in by project partners, such as Turaida Museum reserve (Latvia) and Casa da Memória de Guimarães (Portugal). The action plan of Central Macedonia Region, another CHRISTA project partner includes the activity 'Museum is everywhere' which is an example of development of an interactive application for the archaeological museum in Thessaloniki (Greece) with differentiated content depending on the user's location. 
Connecting with the audience during the period of lockdown and opportunities in the post-crisis period (CHERISH project)
Digital technologies have demonstrated their value in the period of global pandemic by bringing people together, encouraging creativity, and offering a virtual space to build ideas collectively. The Carnikava Local History Centre (Latvia) stayed connected with the audience by preparing video lectures which were posted weekly on the Facebook page of the centre. These lectures about local history were very well received, and inspired new ideas for bringing educational programs online.  
During the period of lockdown many museums increased their online activities by adding features of their collections online and also developed new online exhibitions and tours. However, digital technologies cannot replace fully the direct experience of visiting a museum and the social interaction that goes with it. There is also a need to find a balance between the human factor and further uptake of technological developments. The technology is not a goal itself, but it is a way to make the visitor understand and learn more.
Interreg Europe Policy Learning Platform resources
Image credit: Photo by JULIO NERY from Pexels