Designing regional open innovation calls
Image
Peer review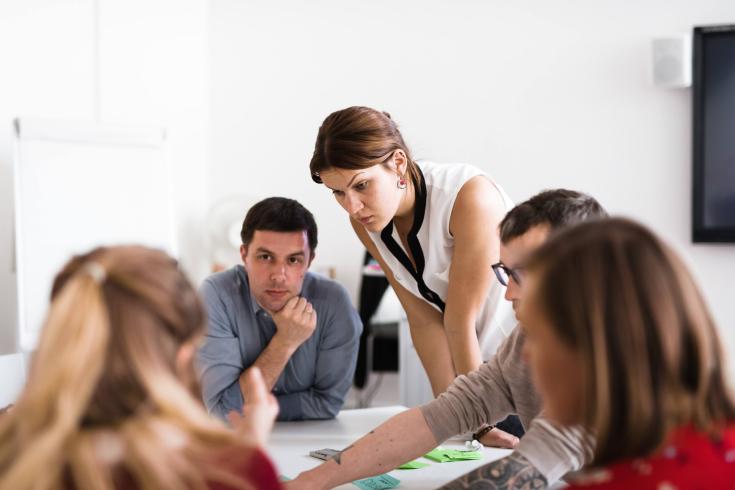 On 29 and 30 March 2023, the Policy Learning Platform organised an onsite peer review for the benefit of the Region of Central Macedonia (Greece) in Thessaloniki, to address the policy challenge of designing open innovation calls.
Current state of affairs
The Region of Central Macedonia wanted to learn from the experience of European regions in designing their regional open innovation calls from a multi-level perspective. 
Open innovation calls are now a regular feature in regional policy mixes, primarily focused on addressing specific business or societal challenges. Unlike conventional innovation calls that concentrate on particular industrial sectors, open innovation calls are challenge-driven and seek to find innovative solutions to these challenges.
Peers from across Europe
Alongside Marc Pattinson and Arnault Morisson, our thematic experts, six excellent peers participated in the peer review:
Alba Quer, ACCIÓ - Agency for Business Competitiveness, Spain
Américo Veloso Bento, National Innovation Agency, ANI, Portugal
Joep Hoveling, SNN, Northern Netherlands Alliance, the Netherlands
Juan Carlos Martinez, European Centre for Innovation and Business, CEEI-Burgos, Spain
Sevdalina Voynova, Sofia Development Association, Bulgaria
William Gilles, IMODEV, France
The peers shared their experiences and provided tailored policy recommendations for ways of tackling the Region of Central Macedonia's challenges.
They provided the host with valuable insights, know-how, and practical suggestions for solving the challenges presented above.
Recommendations
Designing an open innovation call takes time and effort. The Region can get inspiration from existing good practices, peer reviewer regions, well-known schemes such as challenge.gov, NESTA Challenges, or Singapore.
The peers suggested that the Region should learn and initiate an experimental approach by conducting a small-scale open innovation call, to gain acknowledgment and attention from stakeholders in the regional innovation ecosystem, and then expand by implementing larger open innovation calls
The peers recommended the Region to participate in existing European awards and prizes to get visibility and to learn the process—EIC prizes, European Capital of Innovation Awards, Horizon Europe Prizes, or REGIOSTARS.
The peers recommended the host Region to identify innovation calls that are aligned with its own regional innovation ecosystem priorities (policy alignment).
For instance, there will be national/European innovation calls in megatrends (Green just transition, digital just transition, societal challenges, climate change, biodiversity, young, women, senior).
The Region should anticipate and prepare for them before calls are even launched. This way, it will build legitimacy to become the natural recipient of potential/future innovation calls.
Peer review report
Download the full peer review report including the recommendations below. 
Apply for a peer review!
Submit your peer review application today and find solutions to your policy challenge with our experts and peers!