CECI Interregional Meeting in Ostrava
23 Mar 2022
09 : 00 - 19 : 00 CET
In person | Ostrava-Pustkovec, Czech Republic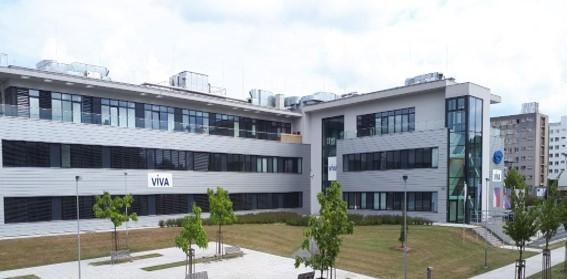 CECI 3rd Interregional Meeting in Ostrava, Czech Republic - part 2 - Site Visits
The 3rd Interregional Event of the CECI project should have been organised in Ostrava, Czech Republic by the Moravian-Silesian Innovation Centre Ostrava (MSIC) in November 2020. However, due to the pandemic situation in the world, the interregional meeting was online (read more). Finally, it's time to come visit the Ostrava personally.
On 23 March 2022
, all 8 partners with their stakeholders will come to see good practices identified by MSIC in Ostrava.
Image
MSIC facility in Ostrava (@MSIC.cz) 
The morning part will be dedicated to textiles. We will visit the Centrum of circular fashion, NILMORE - who is producing 100% circular fashion, and Moment Česká Republika o.p.s, the Czech second-hand shop and non-profit organization that creates funds for other non-profit organizations. The next steps will bring us to the REUSE centrum and to the FAJNA DILNA, the workshop space offer the public of Ostrava the opportunity to explore diverse crafts and learn new skills under the expert. The last visit will be at Dolní oblast Vítkovice (DOV) to get to know the unique industrial area which turned from coal mining, and coke and pig iron production to the non-traditional forms of education, entertainment, and culture.
Image



DOV (Katerina Medkova)
The map of the site visits is here.