EU launches new soil strategy for 2030
Image
News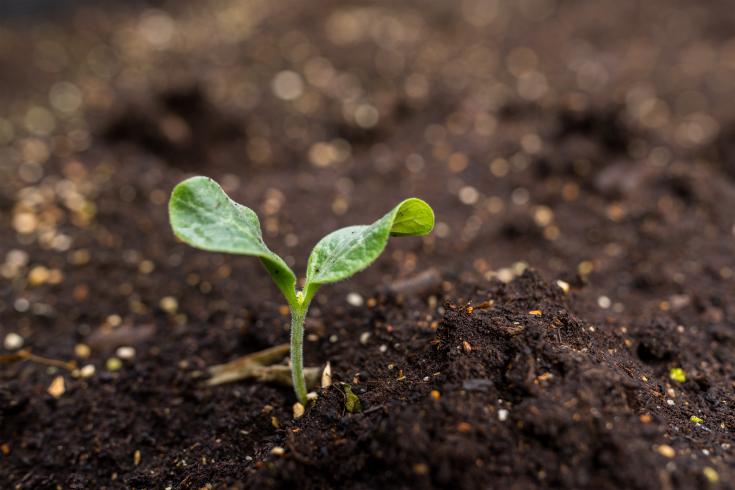 The European Commission has launched a new EU Soil Strategy, building on the European Green Deal and related EU policies. The strategy works with a new vision for soil that is anchored in the EU Biodiversity Strategy and Farm to Fork Strategy, mainly in connection to nutrient loss reduction or decrease in the use of chemical pesticides.
The Adaptation to Climate Change Strategy shows the importance of healthy soils in minimising impacts of floods and droughts, while the Zero Pollution Action Plan focuses on contamination prevention. The strategy calls for the same level of protection for soils that is given to air and water.
Hosting 25% of planet's biodiversity, soil is the very foundation of the food chain and its health is directly linked to human wellbeing. Healthy soil has many other benefits: it hosts microorganisms that are able to break down complex contaminants, it is the planet's largest carbon sink and has a large water retention capacity. Carbon removal through restoration and better management of soils will be essential to achieve net-zero greenhouse gas emissions by 2050.
It has been estimated that up to 70% of soils in the EU are not healthy due to constant unsustainable land use and management, over-exploitation and pollution. Croplands and grasslands in the EU provide EUR 76 billion worth of ecosystem services per year and halting and reversing current trends of soil degradation could generate up to EUR 1.2 trillion per year in economic benefits globally.
There is currently no legislation dedicated to soil, which would address transboundary impacts of soil degradation, secured equal market conditions or significant differences in the level of monitoring and regulation among Member States. For that reason, the European Commission plans to present a legislative proposal on Soil Health Law by 2023. 
Main actions outlined in the Soil Strategy for 2030
Develop indicators for soil health to be included in the Soil Health Law. Consider proposing legally binding provisions and introduce a soil health certificate for land transaction.
Make sustainable soil management the new normal:

Create an EU carbon farming initiative and a legislative proposal on carbon removal certification in 2022.
Assess requirements for the sustainable use of soil and prepare a set of sustainable soil management practices (regenerative agriculture, agroforestry).
Assess measures that can contribute to achieving the objective of the reduction of nutrient losses by at least 50%.

Boost circular economy:

By 2023, assess the current level of circular use of soil in Member States and the potential for a "passport for excavated soil.
Provide a definition of net land intake in the Soil Health Law, consider options for Member States' reporting and monitoring progress towards net land intake and provide guidance to public and private authorities on the integration of a so called "land take hierarchy" in their Urban Greening Plans, prioritising reuse and recycling of land.

By 2022, revise the Urban Wastewater Treatment Directive and the Directive on Sustainable Use of Pesticides, evaluate the Sewage Sludge Directive and adopt an Integrated Nutrient Management Action for a safer use of nutrients on soil and elimination of soil pollution.
Assist Member States in setting up a system to test soil free of charge for interested land users.
Create a network of practitioners and connect stakeholders, mobilise engagement.
Act on desertification: assess current situation, ensure continuous monitoring and report every five years.
Restrict intentionally used micro-plastics and develop measures on the unintentional release of microplastics by 2022. By 2024 adopt biodegradability criteria for certain polymers.
Get inspired by best practices from Interreg Europe projects, which address some of the issues described in the new soil strategy, aiming at improving the local legislative framework of the partner territories. The Interreg Europe project OptiWaMag has interesting good practices related to nutrient recycling through organic waste composting. The projects LINDANET and TANIA focus on soil remediation. LINDANET focuses on remediation of soil polluted by a pesticide called Lindane and TANIA's core subject is nanoremediation. 
Interreg Europe will continue supporting local and regional policy makers wishing to improve soil health on their territories. This policy area is covered by the specific objective "a greener Europe" of the next generation of the Cohesion Policy. Stay tuned for more updates on the future programme features at this link.