Image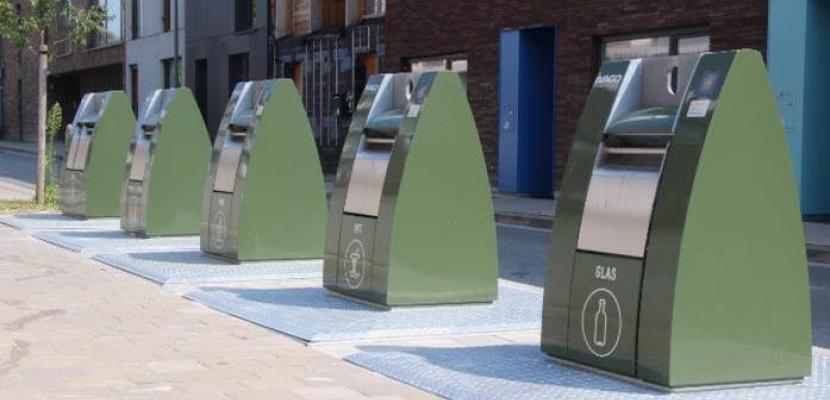 Underground collection points
Published on 20 April 2021

Belgium
Prov. Oost-Vlaanderen
Lieselotte De Zutter
Expert Communication
About this good practice
The City of Ghent has implemented a number of sorting sites offering insert columns for 5 different types of waste: residual household waste, plastics/metals/drinks cartons (PMD), organic waste, glass bottles, paper/cardboard.
Citizens bring their household waste to these sorting sites and have access with a personalized badge that is also used as a payment tool.
Using the card, an amount will automatically be charged to the user.

Users receive an invoice every time they pass below a certain balance threshold. Not only the sorting sites are invoiced as such, but also other types of waste deposit such as door-to-door and civil amenity sites.

Collection is done based detection of the filling of the containers either based on the number of deposits (residual waste, organic,PMD) or on the information provide by sensors (glass/paper).
The underground containers have a capacity of 5m³ which makes that trucks are much more efficient and environment friendly.

The city of Ghent has 28 sorting sites in the city servicing 3000 families and 500 students.
The advantages are sixfold:
• Hygienic
• Fireproof
• No IVAGO garbage bags needed
• On public ground: more social controle
• Seperate VFG (green and fruits) collection
• Less garbage trucks in the city (volumes up to 5m³). Sign up to see the expert opinion
Resources needed
The system requires a considerable upfront investment, but depending on the prices this investment has a reasonable payback period.
Evidence of success
Citizens/users are positive
90% of the accommodation units are using it
- 95% Residual waste
- 90% PMD – Glass – Paper and cardboards
- 60% organic
=> 3000 active families by the end of 2019.
Potential for learning or transfer
The project is easily transferable to other cities. However a considerable upfront investment is needed.
Good practice owner
Organisation
Ivago

Belgium
Prov. Oost-Vlaanderen
Contact
Lieselotte De Zutter
Expert Communication