Image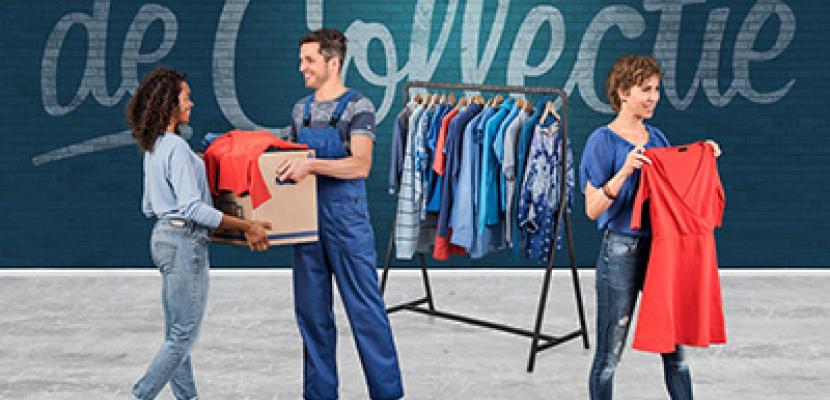 The Collection, improving textile waste collection
Published on 01 September 2020

Belgium
Prov. Antwerpen
Lieselotte De Zutter
Expert Communication
About this good practice
In 2015 the city of Antwerp wanted to have a better solution for textile waste. Until then, the textiles were collected in containers on the public domain. This caused a lot of illegal dumping in and around the containers. The collected clothes were also mostly shipped to third world countries.

In 2015 the city started a collaboration with non-profit consortium "The Collection", a collaboration of 5 non-profit organizations. Following this, The Collection collects textiles, clothing, shoes and leather goods at home or gives inhabitatns of the city the chance to bring them in to one of the many delivery points in the city of Antwerp.

The textiles are sorted and locally sold as much as possible.

A concession agreement was made with these objectives:

* Collection: clearly communicated and structured
* Processing: maximum local reuse, encouraging the collection and sale of reusable textiles
* Reporting, follow-up and adjustment: indicators
The agreement runs for 5 + 3 years and stipulates that The Collection gets the right to collect all textile waste in the city. Collection is done by
• Home to home collection
• By appointment
• Textile containers in recycling parks
• Network of delivery points

The Collection has a Unique combination of goals/charities:
• Social workplaces
• Local charity for childeren, people in need, …
• Global charity projects, Third World countries
• Voluntary work Sign up to see the expert opinion
Resources needed
Once the agreement was made, the cost for the city of Antwerp is zero. All collection, sorting and selling is done by The Collection.
Evidence of success
Inflow textile
2017: 1,200 tonnes (+ 10% 2016)
Target = 4,000 tonnes by 2021 (OVAM research)

Successes:
• The Collection has a clear mission and vision
• Increase in textile collection
• Develop a broad network
o Delivery points
o Creative reuse
Potential for learning or transfer
The project is easily transferable to other cities. The advantages being less litter and illegal dumping, better output for collected textiles in local 2nd hand shops.
Further information
Website
Good practice owner
Organisation
De Kringwinkel vzw

Belgium
Prov. Antwerpen
Contact
Lieselotte De Zutter
Expert Communication