Image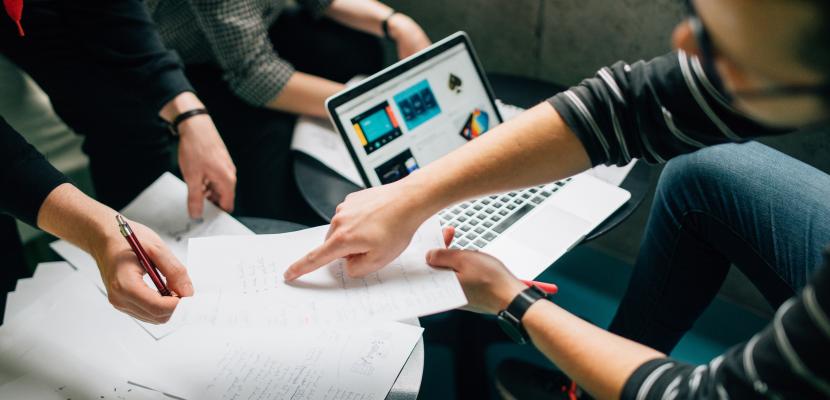 SKARPT UPPDRAG™ an inspiring model where HEI students in interdisciplinary teams train to create
Published on 24 February 2022

Sweden
Mellersta Norrland
senior project leader
About this good practice
A sustainable future requires people with innovative and entrepreneurial skills to create it. We all have to understand clearly the needs, problems and challenges at hand in order to develop viable solutions to address them. Both academia and society need to accelerate the process from idea to action to facilitate sustainability. These two spheres also need to find more productive ways to collaborate that lead to more opportunities for ingenuity. To face the future, SKARPT UPPDRAG™ is a model that makes better use of interdisciplinary thinking and fosters more collaboration with surrounding ecosystem.
Interdisciplinary student groups and a challenging company meets for one days and the students help the company to create innovative solutions to tricky problems. The results is evaluated by experts and the process is fascilitated by university staff.
The main stakeholders and beneficiaries of the practice are the innovative ecosystem and the young professionals studying in Sweden and Europe.

The implementation of this model has broadened an interest among students to contribute with an innovative mindset that promotes awareness of the challenges of global sustainability. Students are also inspired to initiate their own innovation processes to verify and develop ideas during their studies, leading to different forms of utilization Sign up to see the expert opinion
Resources needed
1.A close collaboration with the University programs
2. Close relationships with and knowledge about strategic field partners /companies from the region
3. A team of at least five professionals with an innovation background experienced in the method
Evidence of success
• 224 students participating in multidisciplinary innovation teams
• 4 strategic partners / companies
• 14 events organised
• 52 unique pitches
• more than 30 experts in panel
Interest in the model has been shown from Tampere University of Applied Science in Finland and Munich university. An erasmus project has started in 2022 to transfer the knowledge and the method to them and to develop the international cooperation between universities and surrounding society.
Potential for learning or transfer
The learning can be described best from the different actors view such as:
* Student perspective: The opportunity for new collaboration and innovation is created by bringing together students from different backgrounds and educational programs. Students who, together with other students, have trained to take advantage of several perspectives and jointly delivered an innovative solution gain knowledge and confidence in interdisciplinary problem solving that will serve them well in their coming professional life.
* Academic perspective: By collaborating with other universities, an exchange of experience is facilitated and a transnational innovation-promoting system is created.
* Society perspective: Through actions between academia and the surrounding society, an opportunity for greater exchange is created.

The policy learning is that even a minor method used for a day can make a diference in the societal mindset and create a a dynamic innovative cooperation in society.
Further information
Website
Good practice owner
Organisation
Mid Sweden University

Sweden
Mellersta Norrland
Contact
senior project leader