Image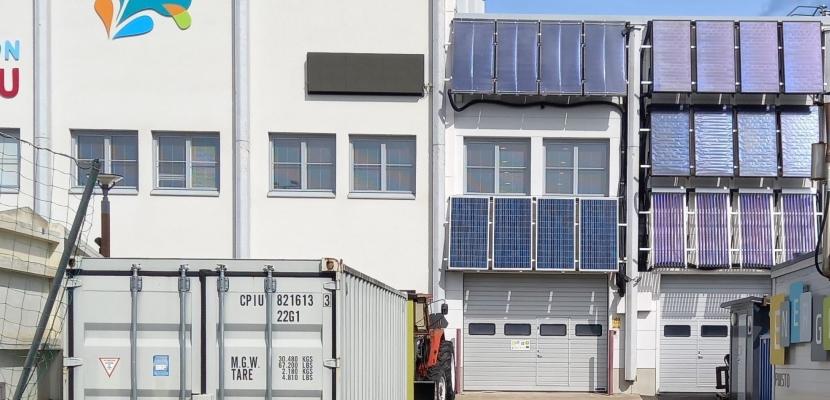 Sirkkala Energy Park –a learning, RD&I and service environment for bioeconomy
Published on 12 August 2021

Finland
Pohjois- ja Itä-Suomi
Project Manager
About this good practice
Sirkkala Energy Park is a research, demonstration and educational platform which promotes both national and regional development goals to increase know-how, production and use of renewable energy. The Energy Park collaborates with enterprises and increases their knowledge on energy solutions with joint RD&I work. It improves stakeholders' ability to adapt to changes in construction and energy system regulations. It produces actual cost structures of renewable energy production and maintenance, as well as creates synergies between enterprises, education and research.

Sirkkala Energy Park is a real-life R&D environment at Karelia University of Applied Sciences. It is located near the campus area offering an accessible learning and benchmarking environment for students and visitors. Sirkkala Energy Park provides a large set of technical solutions for testing and development, such as: mobile Volter CHP unit with real-time monitoring, combined wood log/pellet boiler, nano CHP pellet boiler system, large collection of solar collectors and panels, wood fuel dryer and a wide variety of laboratory equipment and analysers.

Sirkkala Energy Park is owned by Karelia University of Applied Sciences. It was created in three ERDF co-funded projects. Two of them were investment projects and one was a development project. The latter one drew up a plan for equipment maintenance and integration of teaching and research into the activities as well as a business plan for Sirkkala Energy Park.
Resources needed
Two investment projects and one development project were implemented in order to create Sirkkala Energy Park.

Budgets for the projects were:
• Investment projects: 573,500€ (ERDF, funding rate 70 %).
• Development project: 230,500€ (ERDF, 70 %) .

Evidence of success
Sirkkala Energy Park has attracted both national and foreign visitor groups. The micro CHP boiler using wood pellets as fuel is the only existing commercial-ready unit in Scandinavia. It has attracted high interest among researchers, different training organisations, companies and entrepreneurs. Since winter 2019-2020, Sirkkala Energy Park has been a testing place for mobile electricity storage. Cooperation with energy related SMEs is still growing in technical testing and biofuel analysis.
Potential for learning or transfer
Sirkkala Energy Park includes a wide range of electricity and heat production technologies that are powered either by wood or sun. It introduces new technologies to those interested in investing in renewable energy and provides objective information to support decision-making. Sirkkala Energy Park offers expert services including calculation of operating and maintenance costs of different forms of energy production, designing and dimensioning energy solutions. Sirkkala Energy Park experts have good know-how in biogas, solar energy and pellet production and technologies.

Sirkkala Energy Park provides an environment to demonstrate self-sufficient heat and power production from biomass and solar energy. It is suitable for rapid practical testing of innovations and renewable energy business development.

Sirkkala Energy Park environment can encourage local enterprises, farmers and other actors to shift towards more environment-friendly production and use of renewable energy.
Further information
Website
Good practice owner
Organisation
Karelia University of Applied Sciences

Finland
Pohjois- ja Itä-Suomi