Image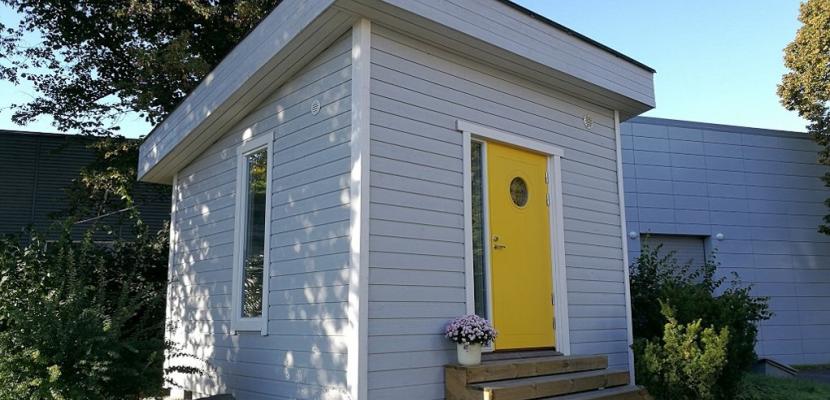 Recyclable construction solutions from hemp
Published on 15 June 2021

Finland
Jenni Suominen
Senior Advisor
About this good practice
Construction industry in Finland requires new sustainable solutions, especially in material wise. Hemp wasn't seen as a possible alternative at the time and also the awareness of the benefits was quite low. The project aimed to bring a sustainable and new hemp material for the construction industry to use.

The long-term goal was to develop resource efficiency and carbon neutrality, as well as to make hemp construction an alternative at the raw material level. The Hemp Construction project tested domestic hemp and domestic lime in practice. Various mixtures and tests were performed together with various stakeholders and it was found that the domestic material worked in construction.

Important aspect was to highlight the circular economy, especially the recyclability aspect of hemp material. The recyclability of the structures were tested at the Tuorla Agricultural School, where the material was crushed into the ground and found to be degradable. The material was also found to improve soil structure, and hemp cultivation can be resumed from these points.

Construction of a pilot house was not originally planned, but because a lot of material had was collected during the project, it offered a chance to test the material and structures in concrete building process. Currently, the house is fully furnished and it serves as an exhibition space for hemp houses, as well as an remote working space for the staff and students of TUAS. Sign up to see the expert opinion
Resources needed
Project received ERDF funding. Total project budget was 100,595 €. Construction costs of the house was in the price range of a normal house. Salaries: most costly (1 carpenter). Part of it was volunteer work. Hempcrete Spraying machine was invested, 42t €.
Evidence of success
A total of 2-5 companies specializing in hemp construction were established; one completely new, one expanded its operations and three companies utilized the lessons learned in terms of hemp construction. By European Green Deal, improving energy efficiency in the building sector plays a key role in achieving carbon-neutrality by 2050. Hemp plays a significant role and as a result of legislative reforms, in Finland hemp cultivation has increased. In 2020 the area under the crop was about 800ha.
Potential for learning or transfer
Municipal building control has an arbitrary role in which there is no uniform voice. For the most part, hemp buildings are made on an experimental basis because they do not have a quality standard. Legislators should adapt the new material to future legislation that will guide this type of construction.

The material must be properly studied, and the design and suitability of the material taken into account. Time is an important part of all construction, and in many cases it's cheaper to correct the mistakes later than to pay late fees for longer building time. This could be addressed by legislation.

The Finnish Industrial and Utility Hemp Association, established as a by-product, is an important tool in completing the project and taking the matter forward.
Further information
Website
Good practice owner
Organisation
Turku University of Applied Sciences

Finland
Etelä-Suomi
Contact
Jenni Suominen
Senior Advisor