Image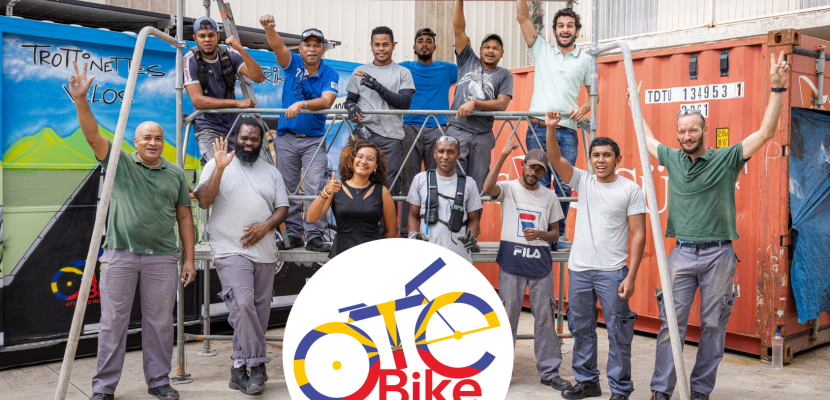 Published on 04 July 2022

France
La Réunion
Saint-Denis
About this good practice
Oté Bike is an integration workshop (ACI in its French acronym) which enables the integration of people in precarious situations through training and the acquisition of skills in a professional situation and in promising sectors (construction and repair of bicycles, assembly and electrification of cycles, electronics, welding, delivery and awareness-raising activities, etc.).
The initiative promotes soft mobility through the rental and maintenance of a fleet of electric bicycles: solar-powered electric scooters, electrically assisted bicycles, cargo bikes and electric scooters. These services are offered to companies, local authorities, associations and individuals.
Oté Bike wants to help people discover alternative transport, discuss the obstacles to mobility and raise awareness of sustainable mobility. These training courses are open to the general public and to students from the island's schools.
Oté Bike also manufactures bicycle parking equipment and bicycle shelters to provide companies with secure places to park bikes.
Finally, in 2022, OtéBike launched "Milivraou", a service of integrated Dionysian couriers.
Oté Bike offers individuals and partner companies a delivery service (packages, letters, breakfast, flowers and parcels) to companies and associations. This service is close to carbon neutral as it uses only electrically assisted cargo bikes to make its deliveries.
Oté Bike's partners are the ESF, the European Union and the Préfecture of La Réunion.
Resources needed
Between 400 and 500k€/year. 18 short term contracts in insertion, 3 supervisors for insertion (ETI - encadrant technique d'insertion).
Evidence of success
To date, Oté Bike has three technical integration supervisors and 18 employees on integration programmes. Oté Bike has completed a total of more than 8,600h of training. On average, 450 people are made aware of the benefits of sustainable mobility and the integration workshops each year. The initiative saves around 12,900kg of CO2/year. Oté Bike works with important regional and European institutions: Préfecture, Department, the Region, the City of Saint Denis, the CINOR and the European Union.
Potential for learning or transfer
The initiative can easily be replicated in other regions. For the success of these initiatives, the promoter must be able to build up an active team both in the technical aspect and in the solidarity economy.
Further information