Image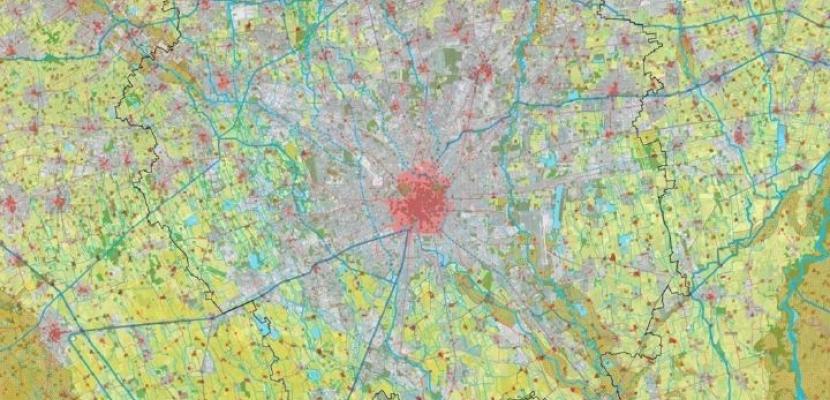 Official Agreement for local development "Milano Metropoli Rurale"
Published on 25 July 2019

Italy
Lombardia
About this good practice
In recent years, Lombardy Region focused its governance attention on rural-urban areas, in order to counteract the processes of urbanisation and the related strong pressure on settlement and infrastructure development. It also elaborated the so called "Land take law" (31/2014). Within this context, the two main challenges for the metropolitan area are – how to manage the complexity of the urban-rural territory and – how to promote innovation and economic competitiveness in the peripheral rural areas.
The Agreement for local development "Milano Metropoli Rurale" was signed in 2015. It focuses on the reinforcement of the rural territory of the Milan Metropolitan Area and aims to define new sustainable modalities to balance urban and rural development. The different stakeholders worked together to define thematic and territorial objectives and to develop a shared Action Plan. The Plan serves as an operative instrument for implementation of the goals set in the Agreement. The proximity of the Rural Districts (clusters of local enterprises formally acknowledged by Lombardy Region) to the city of Milan exposes the rural fabric to strong urban and infrastructural pressures, but at the same time offers opportunities for farmers to build a mutually beneficial dialogue between rural and urban areas.
The main stakeholders and beneficiaries are public administrations (the Municipality of Milan, the Metropolitan Authority, the Regional Authority) and the Rural Districts. Sign up to see the expert opinion
Resources needed
The Action Plan of the "Milano Metropoli Rurale" Agreement concerns a total investment of 171.000.000 euro for 118 pilot projects. The technical and scientific preparation of the Agreement was co-financed by the Alpine Space project "Rurbance".
Evidence of success
The Agreement has proved to be a useful tool, which has great potential to create synergies between the various stakeholders and sectors involved in reference to the sharing and development of knowledge. An example is the start of coordination and water goverance activities between irrigation consortia, Interregional Agency for the Po River and the integrated water service for the improvement of the network and the recovery of irrigation water.
Potential for learning or transfer
The Agreement is a policy tool that aggregates public (the Municipality of Milan, the Metropolitan Authority, the Regional Authority) and private (Rural Districts and farms) stakeholders that operate between urban and rural areas, therefore it could be interesting for all those large urban areas next to the places of agricultural production. Furthermore, it is a tool envisaged by a regional law, so the model could be replicated in other European regional contexts.
Further information
Website
Good practice owner
Organisation
Municipality of Milan, Metropolitan Authority, Regional Authority

Italy
Lombardia