Image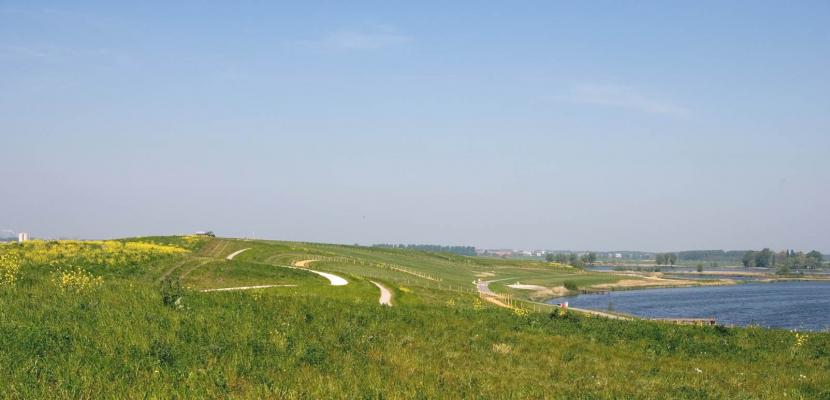 NAVOS: Remediation strategies for former landfills in the Netherlands
Published on 26 February 2019

Netherlands
project manager
About this good practice
NAVOS (remediation of former landfills). The goal of this project is to formulate realistic proposals with regard to the content, organization, and financing of remediation efforts for former landfills (4000). The first cost estimates were 15 billion euros - based on minimizing further contamination of the soil. This was a major obstacle for further constructive discussion.
The NAVOS programme has led to greater insight into the scale of the issues raised by the former landfills in the Netherlands. Results: In only 6% of the former-landfill sites the groundwater is (heavily) contaminated. The cost estimated has been reduced from € 15 billion to € 1 billion. This reduction can be attributed to the fact that the groundwater outside the actual landfills turns out to be less contaminated than was previously assumed. In addition, the topsoil issues turn out to be more serious, from a financial perspective, than the groundwater problems. The Soil protection act is based on risk reduction. For immobile pollutions a top layer of clean soil is seen as a cost effective remediation option. These costs are part of the total estimated remediation costs.
Conclusion for NAVOS landfills mining does not improve soil quality and will not significant reduce costs for monitoring and aftercare
Stakeholders: Municipalities, Provinces, Ministry of Infrastructure and Water Management and Landfill owners/operators Sign up to see the expert opinion
Resources needed
The NAVOS programme (from 1998 till 2004) was funded with Soil remediation budget and an extra €0,90/Ton landfill taxes and executed by the 12 provinces.
The programme resulted in estimated costs for remediation of soil and groundwater and aftercare of M€ 1.000 for a period of 40 year (2003-2043).
Evidence of success
The project gave insight in the real environmental risks and costs for closed landfills. The Dutch Soil protection act is basedon risk reduction. For immobile pollutions a top layer of clean soil is seen as a cost effective remediation option (used widely in the Netherlands). Landfills covered with clean soil meet the legal requirements. The project gave local authorities (Provinces) the possibility to make local policy how to deal with former landfills.
Potential for learning or transfer
It is concluded that the NAVOS study has led to greater insight into the scale of the issues raised by the former landfills in the Netherlands. In just over 10 years, the cost estimate has been reduced from € 15 billion to € 1 billion. This reduction can be attributed to the fact that the groundwater outside the actual landfills turns out to be less contaminated than was previously assumed. Local authorities (Provinces) where able to implement this cost effective remediation option. Former landfills can be given a new (interim) function for example solar park.
For other countries it can be useful to start a risk based approach, this might lead to a significant reduction in remediation costs.
Further information
Website
Good practice owner
Organisation
Rijkswaterstaat

Netherlands
Zuid-Holland