Image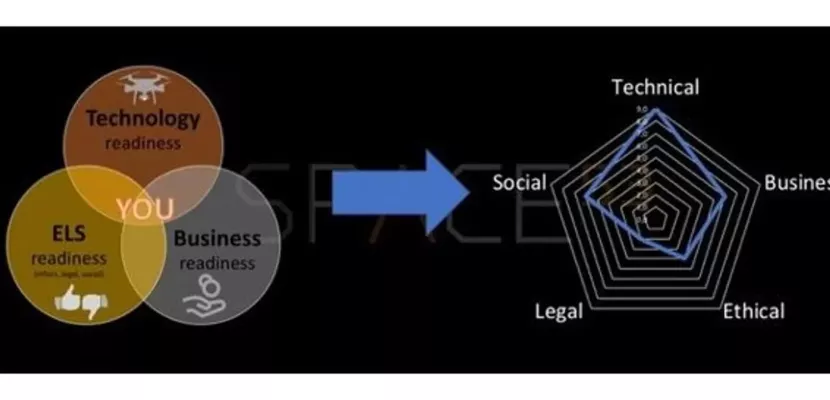 Multidimensional readiness scan for drone development
Published on 14 December 2020

Netherlands
Overijssel
Policy advisor
About this good practice
The tool is intended to monitor the status of a particular drone innovation during its innovation. The total status is determined by looking at the score of the drone development on five domains. On each of the domains, the drone development scores a particular 'readiness' level. It is inspired by the Technology Readiness Level, used in technological research and development. A score of 1 represents a fundamental idea, whereas 9 represents a market ready product. This tool applies the same principle for business readiness, ethical readiness, social and legal readiness.

The tool is a self assessment, meaning that it can be used autonomously by developers, while it can also be used in a collective process like a seminar or workshop.

It was developed by researchers of University of Twente and Saxion University of Applied Sciences, as part of a EFRD project led by Space53, a drone innovation cluster and test centre in Enschede. Sign up to see the expert opinion
Resources needed
As an online self assessment, using the readiness scan only requires a computer with internet connection.
Evidence of success
The readiness scan has been applied for a research paper assessing the readiness level of drones for precision agriculture, proving that there does not yet exist a viable business case for this application in the Netherlands.
Potential for learning or transfer
The problems of difficult to bridge gap between technical idea and successful and real world implementation and embedding is relevant everywhere. Through its online availability, the readiness scan can be used globally by researchers and drone companies.

Further information
Website
Good practice owner
Organisation
Saxion University of Applied Sciences

Netherlands
Overijssel