Image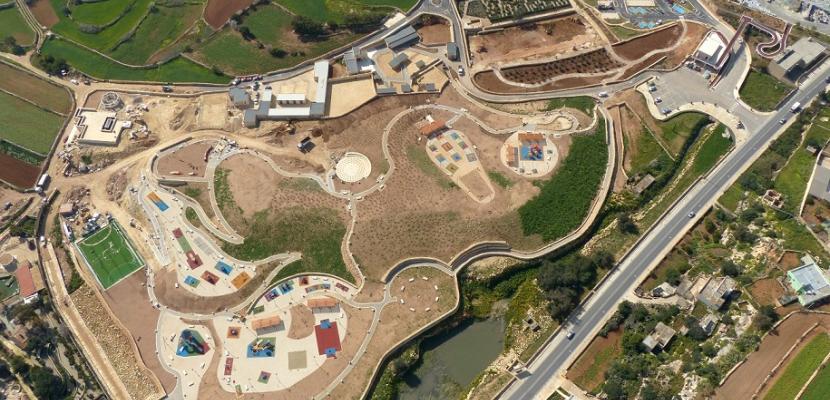 Marsascala Family Park: Rehabilitation of a Landfill into a Park
Published on 08 November 2018

Malta
Malta
Project Coordinator
About this good practice
The site is located in the outskirts of the village of Marsascala in the south of Malta and covers an area of circa 85,000m2. The site was used as landfill during the 1970s and following a number of studies it resulted that it no longer presents risks of gas and leachate dispersion. The major benefits of this project include the:

1. Remediation for the eyesore associated with the previously unrestored site;
2. Rehabilitation of the adjacent valley and afforestation in order to create new habitats for birds and other fauna;
3. Creation of an open area in the south of Malta.

The main activities implemented involved: earthworks including capping and geocells; construction of retaining walls; surface water drainage; placing subsoil and topsoil; the installation of an irrigation system and landscape planting. The recreational facilities in the park include a picnic area, a recreation/leisure area on the former waste mound, a dog park, an equestrian area, and a visitors centre. The park also has various play areas for different age groups, car parking facilities and the restoration of the Sant' Antnin chapel.

This project has benefited the Maltese population in general, especially the residents in the area surrounding the Marsascala landfill (c.10,000 people). These are now benefiting from a close-by park with recreational amenities. Sign up to see the expert opinion
Resources needed
This project was co-funded through EU programmes for the period 2007-2013 as follows:
1. Cohesion Fund (EUR3.1m) for landfill capping;
2. EAFRD - Measure 313 (EUR2.8m) for the creation of a leisure area;
3. EAFRD - Measure 323 (EUR0.9m) for valley restoration and storm water control.
Evidence of success
This project converted a derelict area into an open space offering a unique recreational facility in the south of Malta where recreational spaces are limited. It also conserved, restored and upgraded the adjacent rural heritage thus promoting economic growth. The park has become an important attraction on the Island and is visited annually by a large number of people.

This project has created a number of jobs related to park and operations management, administration, security and cleaning.
Potential for learning or transfer
This project is the first of its sort in the Maltese Islands and can be replicated for the rest of the closed landfills once the risks associated with emissions and stability have been controlled.

Such a rehabilitation project may be replicated in old landfill sites in all regions, especially in regions having land scarcity where all land should be valorised.
Further information
Website
Good practice owner
Organisation
WasteServ Malta Ltd.

Malta
Malta
Contact
Project Coordinator