Image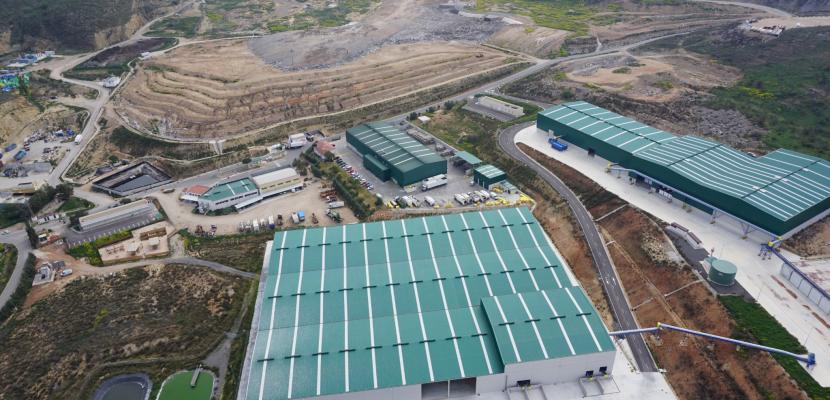 Industrial use of a closed landfill in Antequera
Published on 28 November 2019

Spain
Andalucía
Responsible for Environmental center of Cordoba
About this good practice
The area of some cells of the Valsequillo municipal solid waste landfill, located in Antequera cannot be used for purposes such as residential or commercial use or agriculture. The objective of this practice is to use the area for further purposes, in this case for waste management.

The municipal solid waste landfill in Antequera is currently an operational landfill, designed to be exploited in different cells. Since 2010, once cell number 3 of the landfill was filled and a surface capping was installed, this land has been partially destined to receive heavy metal-free sludge which comes from a water treatment plant nearby. Average amount of sludge treated is between 2.000 - 5.500 ton/year, depending on needs and the surface used is about 10.000m2 .


Infrastructures already built in the landfill for leachate collection and treatment such as drainage systems, pools and treatment plant were preserved and kept in used in this new. The use of the land as a composting area does not negatively impact the sealing or the gas collection system .

To avoid a high generation of leachate, sludge must contain less than 30% of water to be accepted in the instalation. Water treatment sludge are mixed with wood chips and agricultural waste to build piles that are weekly turned over during 10-12 weeks. Then newly produced compost is screened to remove non-degradated wood chips and is ready to use. Sign up to see the expert opinion
Resources needed
The resources needed to change landfill into a composting area are related to rent composting machinery and one worker to make the treatment.

Evidence of success
This is a good example of a new use given to the landfill site. The realization has demanded a coordination between the waste operator, water waste treatment plant and the competent authorities.

The use of part of Valsequillo landfill as composting plant has given not only a cost-effective solution to sludge produced in closer municipalities but also a supply of compost for farmer

Potential for learning or transfer
This good practice demonstrates that it is possible to partially use an operational landfill for industrial purposes related to local community needs. This concept can be applied to other sites and thus gives more value to society.
Further information
Website
Good practice owner
Organisation
Consorcio Provincial de Residuos Sólidos Urbanos de Málaga

Spain
Andalucía
Contact
Responsible for Environmental center of Cordoba