Image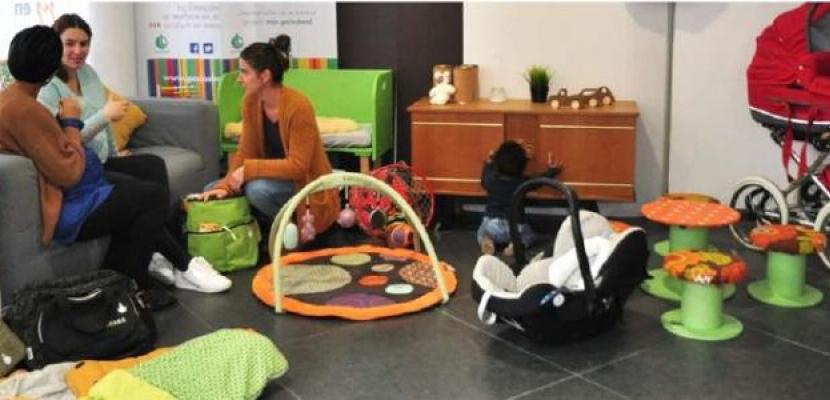 Published on 11 January 2022

Belgium
Prov. Antwerpen
Julie Poppe
Programme manager Circular city
About this good practice
Baby supplies are only used for a couple of months or even only weeks and create a huge amount of waste. This is why the Babytek, where parents and other caregivers can lend items for a short period, has been created.
METHOD
• Collect high-quality and sustainable baby supplies that can remain in circulation for a long time (such as a baby bath, high chair cushions, Maxi-Cosy, breast feeding cushion, baby food processors, bouncers, buggies, etc.).
• Offer people an opportunity to test products (not every baby likes a baby carrier for instance).
• Chip away at the mountain of waste. Used items don't get thrown away but move to a new family.
• Offer a solution for people with limited space at home. Create more space by only stocking what you need at a specific moment.
• Bring young parents into contact with a real-life example of use instead of ownership.
• Create a meeting place for young parents.
• The members' bank accounts like it too, as they don't have to buy expensive supplies. Sign up to see the expert opinion
Resources needed
Resources needed: Funding at the start of the project:
- 5000 euro (Mechelen Klimaatneutraal) for setting up the Babytek
- 1000 euro (Huis van het Kind Mechelen)
- Use of infrastructure for free (Gezinsbond Mechelen)
The Babytek is run by 2 volunteers. At least one employee for 8 hours a week
Evidence of success
54 members (14 social tariff)
284 baby items
This concept of lending baby stuff is practical, cheap, and sustainable. Members can borrow baby stuff for shorter or longer periods, so they don't have to buy expensive new items, they do not need more space to store these, and sustainable materials are available for everybody.
Potential for learning or transfer
Every city has babies and parents. The Babytek is a simple but effective system that can be copied everywhere
Further information
Website
Good practice owner
Organisation
City of Mechelen

Belgium
Prov. Antwerpen
Contact
Julie Poppe
Programme manager Circular city