Image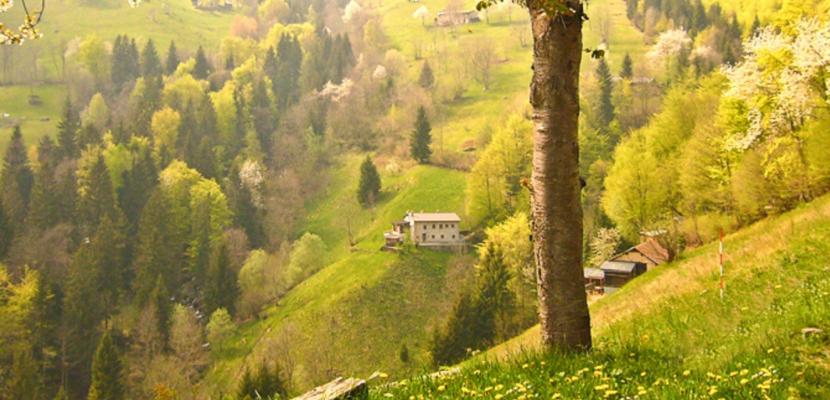 A SCATTERED HOTEL IN THE OROBIC ALPS: THE ORNICA HAMLET (BERGAMO PROVINCE, ITALY)
Published on 10 May 2019

Italy
Lombardia
Alessandro Dacomo
Doctor
About this good practice
The "scattered hotel" (albergo diffuso) is a concept first conceived in the Carnic Alps (Friuli-Venezia Giulia Region, Italy) and acknowledged to Prof. Giancarlo Dall'Ara. It consists of an hospitality solution, sited in a hamlet or in the historical center of a town, with rooms and services located in adjacent but distinct buildings.
A scattered hotel can be regarded as a single hospitality venue, managed as a normal enterprise, addressed to tourists who want to stay in a valuable and authentic urban context, close to the residents, relying on standard hotel services.
This concept can meet three important sectors selected by CircE to steer economy towards a circular model, namely 1) sustainable tourism, 2) built environment, 3) food waste prevention and recovery. While the first sector finds here an obvious best case, the second has to do with the possibility of revitalizing partially abandoned hamlets that would be otherwise doomed to decay and need substantial demolition/refurbishment; the third entails the positive effects of such forms of tourism on the "short" food chain and the enhancing of local, traditional farming techniques that are less likely to produce food waste or to be unable to recover it within the production cycle.
The Albergo Diffuso Ornica has been established in 2009 by the Cooperativa Donne di Montagna ("mountain women's cooperative enterprise"), in the Orobic Alps, 33 km NNW of Bergamo, at an altitude of 920 m a.s.l.. Sign up to see the expert opinion
Resources needed
A favorable urban setting. An organized group of residents willing to manage the hospitality work. The initial venture capital needn't be particularly high, as in the Ornica case it has been entirely afforded by private gathered into a small cooperative. Public funding might help in similar cases.
Evidence of success
The "diffuse Hotel" of Ornica is currently rated 4.5 stars on Tripadvisor (https://www.tripadvisor.it/Hotel_Review-g1929744-d1910361-Reviews-Albergo_Diffuso-Ornica_Province_of_Bergamo_Lombardy.html). It hosted several events in the last years (http://www.albergodiffusoornica.it/): "Carovana delle Alpi" (http://www.infosostenibile.it/notizia/carovana-delle-alpi-2018) and, since then, of a yearly Green Week (http://www.legambientebergamasca.it/2019/03/27/settimana-verde-2019/).
Potential for learning or transfer
This successful experience might be replied wherever similar geographic, demographic and urban conditions are met, taking benefit of the increasing demand for new forms of tourism (sustainable, responsible, experiential, slow...) and the enormous chances for free promotion offered by booking web portals.
From these experiences the useful hints for public authorities who would like to develop these initiatives could be: 1. taking into consideration these initiatives among those to be incentivised, providing for broader solutions than the usual ones into the calls for tenders (more often focused on hotel or B&B); 2. tourism promotion, activating "niche" channels that can intercept that part of the public interested in these solutions; 3.concerning territorial planning, acknowledging or enhancing these experiences for the purpose of protecting the building/landscape/cultural heritage; these kinds of initiatives are a tool for cultural/landscape/building stock protection.
Further information
Website
Good practice owner
Organisation
Albergo Diffuso Ornica

Italy
Lombardia
Contact
Alessandro Dacomo
Doctor