Smart and green local agri-food value chains
On Friday 3 June 2022, the Policy Learning Platform held a webinar on the topic of smart and green local agri-food value chains during the EU Green Week.
It put the spotlight on the transition to a smart and green European food system through more local agri-food value chains. At the core of the European Green Deal, the EU Farm to Fork Strategy published on 20 May 2020 highlights the importance of local agri-food value chains.
The importance of a smart and resilient food system became even more evident during the Covid-19 crisis and more recently with the Russian invasion of Ukraine.
The supply of local quality affordable food and the issues around the sustainable livelihood of farmers and rural communities were put in the spotlight at a time when international and even national supply chains were disrupted requiring smart and green solutions.
These topics and challenges have been explored in different Interreg Europe projects, and this webinar featured practices and lessons from:
CITYZEN that explore innovation and business models for urban farming and supply chains,
RUMORE which aims to improve regional innovation policies and capacities by fostering rural-urban cooperation and partnerships.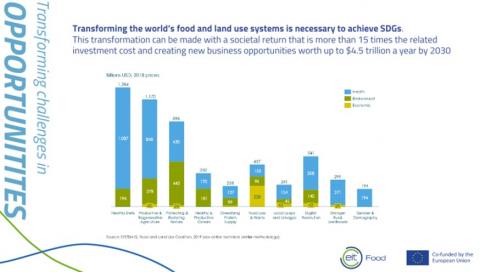 Recording
Watch the recording of our #EUGreenWebinar that took place on 3 June 2022, on smart and green local agri-food value chains and get inspired!
Moderation and concept by Arnault Morisson and Marc Pattinson, Thematic Experts for Research and innovation. 
Navigate through the agenda below to the discussion topic of interest:
Explore the presentations