S3UNICA – Smart Specialisation University Campus
Image
Story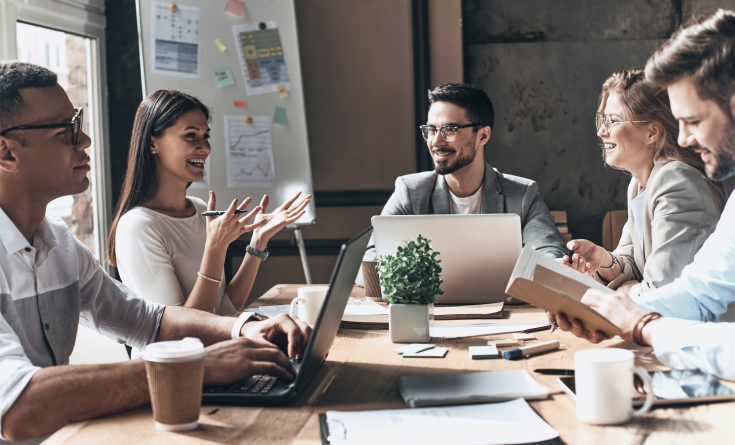 Innovation is vital to the development of a low-carbon sustainable economy, with new technologies, services and business models required to transform the whole economy. But innovation must be tailored to different regional contexts. Early-stage regions will be focused on technology transfer, being reliant on external expertise and technologies, while advanced regions will be at the forefront of the transition, making use of home-grown expertise and technological innovation, which can not only help to transform the region, but also provide leading businesses that will bring income from sales elsewhere.
To support regional innovation, Smart Specialisation has been at the core of European Cohesion Policy since 2014, acting as an ex-ante conditionality for regions to use the European Regional Development Fund (ERDF). Smart Specialisation, implemented via Smart Specialisation Strategies (S3), helps regions to prioritise funding by focusing spending on the areas where they do best, determined via the entrepreneurial discovery process (EDP), a form of stakeholder engagement. Several Interreg Europe projects focus on EDP, take a look at the overview of their actions. 
Universities have a key role in S3, representing their vital role in regional and national innovation systems where they perform research to answer the challenges faced by businesses and society, provide skills for new industries, and educate the innovators of tomorrow. They also represent a vital pole of triple-helix (or quadruple-helix) clusters, which are a key way of supporting cross-sectoral co-operation for regional innovation, working alongside the private sector and public authorities (as well as civil society in quadruple-helix clusters).
S3UNICA – Increasing regional innovation capacity
The Smart SpecialiSation UNIversity CAmpus (S3UNICA) project has been exploring the role of universities in regional innovation policies, looking specifically at specialist research and technical expertise for sustainable energy use in buildings, with campuses as living labs for innovative solutions. It builds on the experience of the Smart Campus Pilot project supported by European Commission DG Regional Development with the aim of bringing project lessons to more campuses and influencing regional policies in its partner regions to develop smart campuses.
"The main goal of the S3UNICA project is to capitalise the experience of the Smart Campus Pilot project, to improve the energy efficiency of university campus buildings and infrastructure, promote symbiosis with the regional territory, and support the development of innovative solutions throughout the value chain for energy savings and smart grid developments," explained Alessia Porcellini, from S3UNICA Lead Partner, Friuli Venezia Giulia Autonomous Region, Italy. "The project aims to encourage integrated and new projects within University campuses, change management of regional policy instruments and enable greater co-operation with local stakeholders."
"Universities are key players in the development and achievement of the local climate and energy goals," added Patrycja Płonka, of Poland's Association of Municipalities, Energie Cités. "They can not only implement smart energy solutions in their premises, contributing to the energy consumption and GHG emissions reduction from the territory, but also train future "green market" staff, test new solutions and contribute to the research that will support the development of further energy & climate strategies based on real and bottom-up data."
S3UNICA will result in the development of five action plans drafted by its participating regions, resulting in measures to implement the smart campus concept, but also to secure the involvement of universities in the entrepreneurial landscape. The project is identifying and exchanging good practices, as well as running stakeholder engagement meetings and knowledge exchange events to inform these practices.
Good practices
The AGH University of Science and Technology in Kraków, Poland, established the AGH Energy Centre in 2015, co-funded by the University and the European Union's Regional Development Fund. The centre features two zones: the Research and Education Zone for teaching, and the Research and Service Zone for use by entrepreneurs and to provide services to companies. The centre therefore both educates future innovators and energy sector workers and provides industrial innovation assistance to support the local economy.Research areas for the centre include automation and energy management, hydrogen and fuel cell technologies, alternative fuels. Environmental protection, renewable energy and elevated wind turbines, covering a multitude of energy sectors and management aspects. The centre's own building is equipped with renewable energy sources to act as demonstration and educational tools; specifically, wind rubines and solar photovoltaics.
The Greenreality Network, located in South Karelia, Finland, is a regional network of companies, public authorities and research, development and innovation (RD&I) partners, that aims to accelerate the development of new businesses, products and joint projects that can support the transition to a sustainable economy. Specifically, the network supports knowledge transfer, local demonstrations, piloting, and the development of common investment goals, as well as informing local policy-making. The network was started by local companies working in energy, bioeconomy and resource efficiency to prepare joint events and communications. However, since launch it has expanded from municipal to regional level, and integrated RD&I partners, including universities such as the LAB University of Applied Sciences and LUT University. Members collaborate intensely through annual general meetings, monthly steering group meetings, membership days, fieldtrips, and operation of working groups on specific topics. Greenreality is a key component of the S3 process, providing expertise and partners and informing regional policy-making, with direct contact between policy-makers, researchers and businesses.
As well as providing innovation for companies, Universities and other further education establishments have a key role in producing the skills needed for the energy transition. In Bielsko-Biała, Poland, the Centre for Lifelong Learning and Practical Training was established in 2006 as a group of public institutions to run schools for adults, particularly in vocational training. The centre established a course for Renewable Energy Equipment & Systems Technicians to ensure the region had sufficient skills for the energy transition. During the course, students learn how to install, operate and maintain various renewable energy technologies, enabling them to work as installers, but also in construction, environmental protection and public administration. The centre has a professional energy laboratory for hands-on learning, and teaching is informed by regional climate and energy strategies to ensure skills and knowledge are in line with regional needs. Such courses can be established in other regions, working with existing educational facilities
A lasting impact from regional cooperation
S3UNICA has enabled its partners to improve regional development policies, implement and revise S3 strategies, and boost partners' and stakeholders' knowledge across the innovation cycle – from invention, through market testing and validation, to scaling-up – thus enhancing regional and interregional ecosystems.
"The exchange of experiences among partners and various regional stakeholders has made it possible to learn the fundamental importance of applying the quadruple-helix approach to the development of new projects," explained Patrizia Simeoni, from the University of Udine. "Collaboration and knowledge sharing are the engine of innovation."
Florin Andronescu, of Alba Local Energy Agency agreed that, "S3UNICA has bridged the gap between academia and concrete application, and made it possible to bring smart energy efficiency solutions for buildings in general, and university campuses, in particular, into real life application."
For more information on S3UNICA and further good practices visit the project website. For more on smart specialisation and skill development, check out the Policy Learning Platform's Policy briefs on '
' and '
.