Fighting water scarcity through water reuse
Image
Story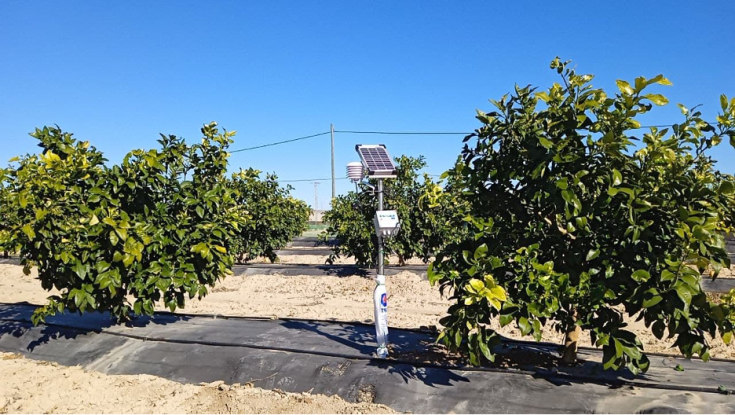 With the increasing impacts of climate change, several EU countries are suffering from droughts, with at least 11% of Europeans being affected by water scarcity. According to the UN, around 74% of natural disasters between 2001 and 2018 were water-related, including droughts and floods. The frequency and intensity of such events are only expected to increase with climate change.
Reusing water from urban wastewater treatment plants can ensure a safe and predictable source of water, whilst lowering the pressure on water bodies and enhancing the EU's ability to adapt to climate change. Reusing water after appropriate treatment extends its life cycle, thereby preserving water resources.
The many drivers for water reuse in the EU include:
Water shortages and droughts, which have increased dramatically in recent decades
Increasing water prices
The push for circularity in the water sector (use of grey water, water retention, etc.)
The understanding of potential different uses for drinking water and non-drinking water
European regions have overall rather limited experience with water reuse, in comparison with the United States, for example. Concerns about water safety, the economy of water reuse and public perception remain problematic.
The volume of reclaimed water indicates that on average only 2.5% of the theoretical municipal wastewater potential of reusing water is currently being used. These numbers are much higher in regions severely affected by drought, around 12% in Italy and Spain, up to 60% in Malta or even 90% in Cyprus.
In May 2020, the European Union published the Water Reuse Regulation, which came into effect on the 26th of June 2023. It establishes harmonised minimum water quality requirements for safe reuse of treated urban wastewater in agricultural irrigation, harmonises minimum monitoring requirements, and sets out risk management provisions to assess and address possible health and environmental risks.
The Interreg Europe AQUARES project has focused on efficient water management through water reuse. It sees water reuse as key to promoting resource efficiency in water-scarce areas, and takes advantage of opportunities in the expanding water market, thereby alleviating pressure on European wetlands and littoral areas.
In one of the project's partner regions, the Spanish region of Murcia, reused water makes up for 10 to 15% of the entire water supply chain and is predominantly used in the agricultural sector.
"Today 95-98% of treated water is reused for agriculture" explains José Sandoval Moreno, Water General Director from the Murcia Region. 35% of this water receives secondary treatment and is reused indirectly, while 65% receives tertiary treatment and is utilized directly on farms via direct connections from the wastewater treatment to irrigation facilities.
Irrigation lands are endangered due to insufficient cover from desalinated water and groundwater. "Direct connection from the wastewater treatment plants to irrigation facilities helps solve the water scarcity issue and creates a stable supply of water for the agricultural sector", adds Sandoval.
Water reuse has only started gaining momentum in Murcia over the past two decades. According to Sandoval, the increase in popularity has been facilitated by high demand from the agricultural sector, a clear and transparent governance system, an efficient financing system, as well as sustainable planning and promotion.
Such a high increase has been achieved thanks to:
Tightly focused efforts aimed at specific reused water applications
Revising policies and rules of governance to offer a friendly and transparent system for the investors
Designing a cost recovery system that guarantees long-term sustainability.
The whole system of water reuse in Murcia is financed through so-called sanitation levies, a water treatment tax paid by the users. Through the levies, environmental principles, such as "the polluter pays", are achieved.
It took some time to educate the public and explain the concept. Despite some initial drawbacks and challenges, there was a lot of interest from relevant stakeholders resulting in subsequent high popularity of the water reuse topic. "We had more stakeholders interested in the reused water than we could serve at some point", says Sandoval. He adds, "we have analysed all the needs and barriers in the beginning, which proved to be a great asset later on in the process".
Image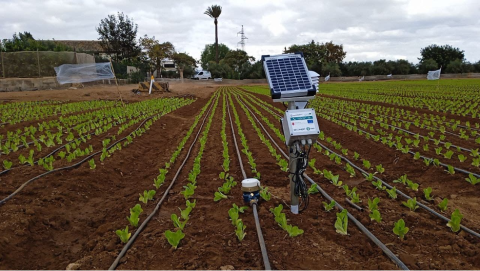 After the water treatment process was set up and the connections to irrigation established, complimentary measures had to be tackled. The objectives were to reduce the level of tertiary treatment and provide fertilizers through irrigation.
The region established a smart irrigation system with an advanced counter meter, aiming to improve traceability and control of the system. The current focus is on "controlling the water cycle in agriculture to reduce the impact and the pollution from undesirable elements, and to get as many alternative resources as possible".
Following the example from Murcia, public administrations should apply strategies to reduce the distance between the point of water treatment and the point of possible reuse. The Regional Government of Murcia Region has received various grants, including the EARDF fund, to connect the Wastewater Treatment Plants with irrigation facilities. Another possibility to reduce that distance is to facilitate reuse in Wastewater Treatment Plants of industrial complexes.
Inspired by the work of their Maltese partner from the AQUARES project, Murcia decided to carry out the monitoring of nitrates in agricultural activity. The implemented system consists of a real-time weighing lysimeter, which collects and analyzes drainage samples at different depths, as well as 2000 probes that measure soil humidity, allowing measurements at individual farms. "With this system we can carry out a monitoring of the exchange of nitrates with the aquifer, controlling the agricultural impact on a farm level", explains Sandoval.
As drought is expected to increase in many regions across Europe, water reuse can provide a stable water source for agriculture. According to Sandoval, the first steps are:
Set the rules and procedures on how this source can be accessed by potential users
Have a transparent governance system
Start with operations with lower quality requirements (anywhere the water is not in direct contact with the product, i.e. cooling of the heaters)
Have a long-term financing strategy in place
Build infrastructure where wastewater treatment plants are directly connected to the irrigation facilities at the farms
Support and promote good examples in your region
And most importantly, prioritise the most sustainable water sources over the less sustainable ones
Image
News
Image
New guidelines for water reuse
Severe drought will worsen in Europe. In this article, learn how reusing reclaimed water could help us manage water resources more efficiently.
Image
Webinar
Image
Image
Policy brief
Image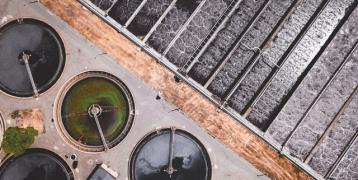 Sustainable water management in the circular economy
In order to make Europe more sustainable and to become a pillar in the shift towards a circular economy, water management needs to improve significantly. Get inspired by policy solutions in this policy brief.