Pre-Commercial Public Procurement
Smart
Research and innovation capacities
06 Jun 2023
14 : 00 - 15 : 30 CEST
Online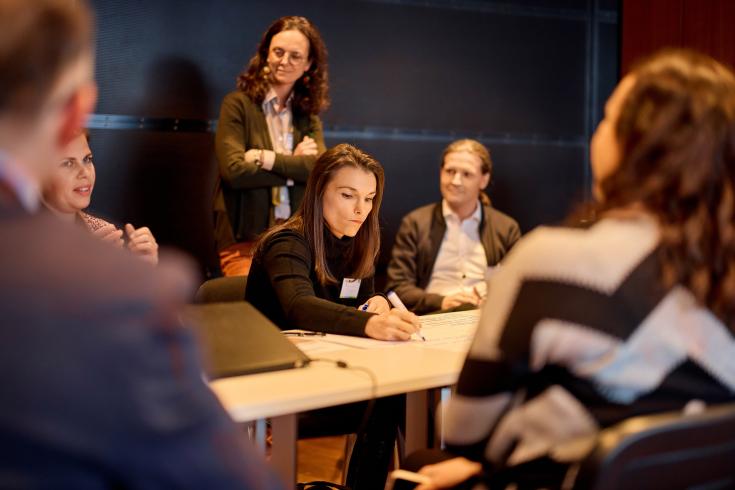 This webinar has ended. You can watch the recording, access the presentations and discover the key learnings in this follow-up article. 
---
On 6 June 2023 from 14:00 to 15:30 CEST, the Policy Learning Platform is hosting a webinar on the topic of Pre-Commercial Public Procurement. 
Regional policymakers are facing significant challenges, including the need to update internal operations while delivering high-quality public services.
The European Commission is increasingly supporting pre-commercial procurement approaches to help public procurers and suppliers, notably SMEs, develop innovative solutions to societal challenges as well as specific regional development challenges.
Pre-Commercial Procurement (PCP) challenges the industry from the demand side to develop innovative solutions for public sector needs and provides a first customer reference that enables companies to create a competitive advantage in the market. PCP enables public procurers to compare alternative potential solution approaches, working with several providers and filtering out the best possible solutions that the market can deliver to address the public need.
Join our webinar to learn about Pre-Commercial Procurement and hear from experiences across Europe. 
What you can expect
Keynote speech by Lieve Bos, Policy Officer Innovation and Green Procurement, European Commission, DG CNECT
Presentation by Justė Rakštytė-Hoimian, Project Manager, Lithuanian Innovation Center, (iBuy) on Pre-Commercial Public Procurement Support Scheme
Presentation by Dr. Beatriz Gómez Fariñas, Legal Procurement Consultant at Corvers on key challenges for

public authorities

in pre-commercial public procurement and how to engage with innovative SMEs
Register below