Hackathons and challenge prizes
Smart
Research and innovation capacities
17 May 2023
14 : 00 - 15 : 30 CEST
Online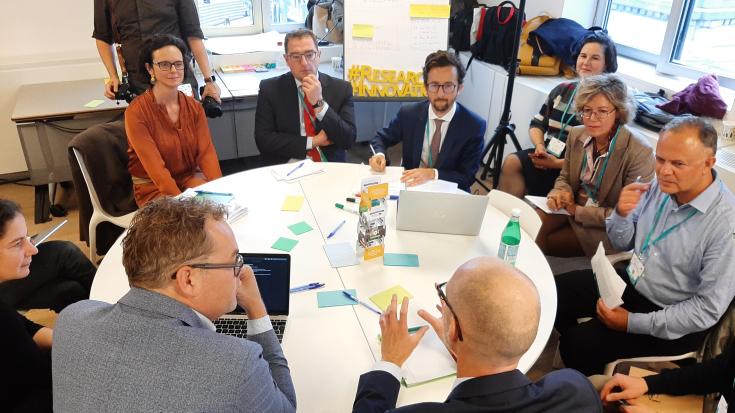 This webinar has ended. You can watch the recording, access the presentations and discover the key learnings in this follow-up article. 
---
On 17 May 2023, the Policy Learning Platform is hosting a webinar on hackathons and challenge prizes. Join our session from 14:00 to 15:30 CEST to learn how to apply these policy tools in your region. 
Regions are increasingly using hackathons and inducement prizes in their regional policy mix. They are policy tools that offer compensation rewards, whether monetary or non-monetary, to solve a variety of challenges. They are flexible and attract a diverse group of actors and sponsors due to their low barriers to entry. These prizes aim to direct research efforts and incentivise the development of desired technologies. 
More recently, regional policymakers are reorienting inducement prizes to have a more challenge-driven approach to innovation to respond to place-based societal challenges.  
What you can expect 
Presentation by Luís Carvalho, University of Porto, Portugal, on Amsterdam's startup-in-residence programme to connect startups to urban challenges

Presentation by Sevdalina Voynova, Director of Programmes, Sofia Development Association, Bulgaria, on Hackathons for solving urban challenges in Sofia (INNOBRIDGE)

Presentation by Aritz Torris, Municipality of San Sebastian, Basque Country, Spain on Donostia Innovation Challenge (URBAN M) 
Register below