GovTech and the Digitalisation of the Public Sector
23 Nov 2022
14 : 00 - 15 : 30 CET
Online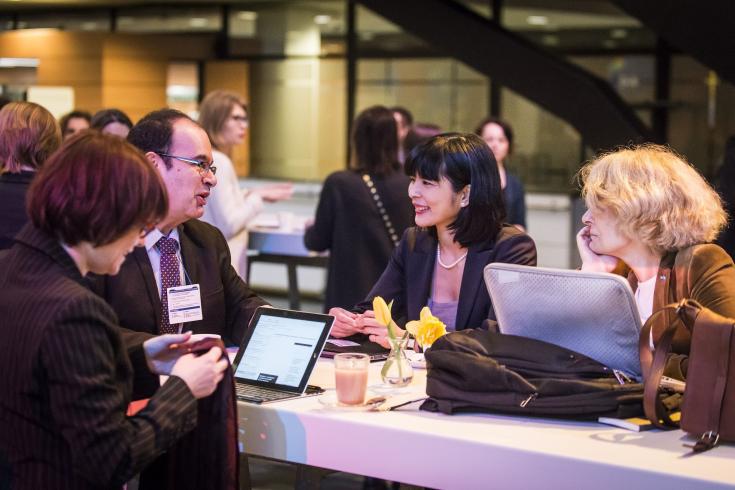 This webinar has ended. You can watch the recording, access the presentations and discover the key learnings in this follow-up article.
---
Are you working for a regional or local government? Does your work focus on digitalising the public service?
If you are curious to find out more about how to achieve the digital and green twin transitions, join this Policy Learning Platform webinar on 23 November.
We will introduce the concept of GovTech and explore the latest policy findings from policymakers and experts. Several good practices that enable the digitalisation of the public sector will be showcased.
About the policy background
Digital services or e-services are seen as crucial to improve public services and engage citizens in urban and rural areas.
The European Commission has launched several initiatives to support governments to embrace GovTech programmes to digitalise public services. For instance, the European GovTech Incubator is being developed under the Digital Europe Programme to enable cross-border and cross-domain experimentation.
The term 'GovTech' refers to the use of emerging technologies and digital products and services by government from start-ups and SMEs—instead of relying on large system integrators.  GovTech shares the following three common elements:
the public sector engages with start-ups and SMEs to procure innovative technology solutions,
for the provision of tech-based products and services,
in order to innovate and improve public services.
European governments are increasingly establishing GovTech programmes with the aim to deliver better digital public services, modernize legacy IT infrastructures, and find solutions to some of pressing societal challenges.
What you can expect
Latest insights by Arūnė Matelytė from GovTech Lab Lithuania, on what is GovTech and how to engage regions.
Bernhard Gerhardter from the Regional Government Lower Austria on Digit Contest.
Fredrik Kjellman Ölmerud from the region Västernorrland, Sweden on E-citizen Week.
Register below