Economic resilience in the wake of COVID and Ukraine war
17 Jun 2022
10 : 00 - 12 : 00 CEST
Online
On 17 June from 10:00 to 12:00 CET, the Policy Learning Platform is organising an online discussion on the topic of 'Resilience of the regional economy and adjusting the business support ecosystem'.
What will it be about?
In the past two years, the two crises (the pandemic and Ukraine-Russia war) have brought new challenges and opportunities to European regions.
Our community members, e.g. policymakers, have had to react in the short term but also consider long-term adjustments. There is a wealth of knowledge among Interreg Europe project partners and this discussion is intended to facilitate learning from each other.
Some Interreg Europe projects like EIS, INNOGROW and RuralGrowth have been extended to tackle the changed environment.
Our previous online discussion "Raising the competitiveness of rural SMEs in the COVID-19 context" proved that regions are eager to hear and share stories of response measures. 
Under the moderation of our Thematic Experts Mart Veliste and Rene Tõnnisson, participants will discuss the path towards long-term vision/policy and building resilience of local economies.
What can you expect
We have invited some projects and regions representatives to share their experience, the knowledge gathered within their project consortia, and general thoughts on the topic "Resilience of the regional economy and adjusting the business support ecosystem".
Under the guidance of our thematic experts, we invite participants to share one picture or one slide to illustrate their examples or views.
During the discussions, participants can also present/give input on a more generic level. For example, lessons learned from the past years.
Image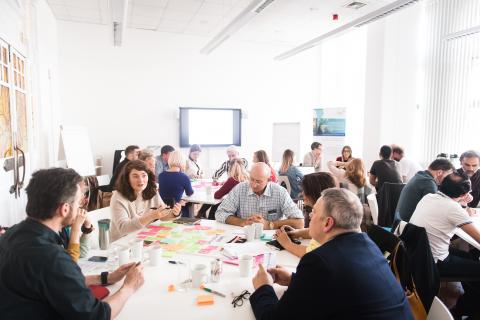 Register today
If you are an expert on the topic and wish to participate, don't hesitate to register by clicking the button below.