Image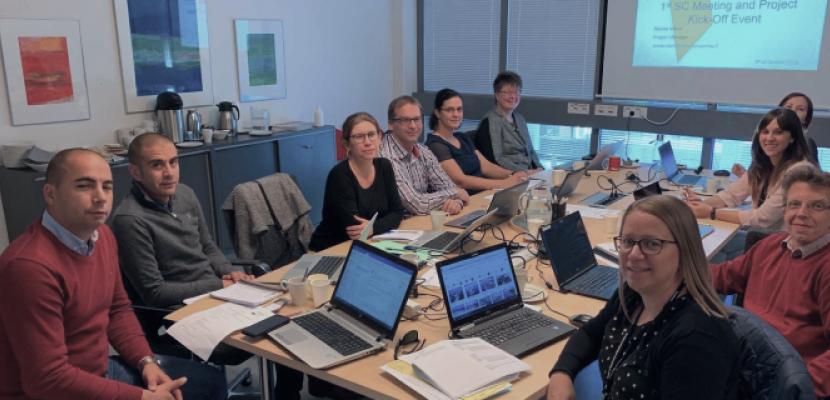 Published on 23 October 2017

Estonia
Eesti
Project manager
About this good practice
Buildit is a 3 month accelerator program based in Estonia's SPARK business and community centre, plus a 1 month Seedcamp-style investor "roadshow" across the mains business hubs of Europe, USA and Asia to meet investors and potential partners.
Its first batch of 6-12 teams ran from April – June, 2014. Now BuildIt intends to run 2 batches annually.

In return for entering the program, Buildit invests €15,000 for 5-10% equity.

For this program startups can apply from anywhere, though at first there was a particular emphasis on Eastern Europe and Russia. Teams must compromise at least 2 members and preferably have (or be close to) a working prototype.
Other perks include free open office space during the program at Tartu Science Park, access to prototyping facilities via Protolab, prototype testing with end-users in a "Living Lab" setting via Smart City Lab, and other services from various partners, including server space, licenses, development tools, design services, testing facilities, marketing services, legal, accounting and banking services, interns, etc.

Buildit includes the usual mix of mentoring, product and business development. It cites mentors from companies such as ABB,z, Ericsson, and Nokia; local startups Click&Grow and Fortumo; and research institutions Stanford, Berkeley, and Tsinghua. The program is founded by an unnamed engineering bureau (founded by Aleksander Tõnnisson), Tartu Science Park, and Baltic Innovation Agency. Sign up to see the expert opinion
Resources needed
300 000 EUR for the programme and fund (except staff costs).

Human resources:
-CEO;
-COO;
-CTO;
-Leading expert;
-Strategist;
-Investment adviser.
Evidence of success
Buildit runs 2 batches annually and accept up to 10 teams. To date there have been startups from over 40 countries which have applied for a place, investments have been made in startups from 11 countries and 26 different startups in total.

Programme is connected to about 95 business angels and over 50 venture capital funds in Europe and US.

The list of Buildit mentors includes over 90 successful venture capitalists, founders, and researchers from 15 countries.
Potential for learning or transfer
When Buildit was set up in 2013, there were five-six other hardware accelerators in the world. Today there are around twenty hardware accelerators and incubators worldwide. This proves that that hardware accelerators are relevant to today's market.

Buildit accelerator could be interesting for other European countries because of its specialization (in this case into hardware solutions) what brought it to a global market. Recently the programme extended its target area and invites startups from all over the world.

The accelerator is a good example of a intensified programme (3 plus 1 months) which runs for more than 3 years. As programme has had several iterations already it is upgraded and improved constantly. Buildit has plenty of good practices to share learned during its lifetime.
Further information
Website
Good practice owner
Organisation
Buildit Accelerator OÜ

Estonia
Eesti