Image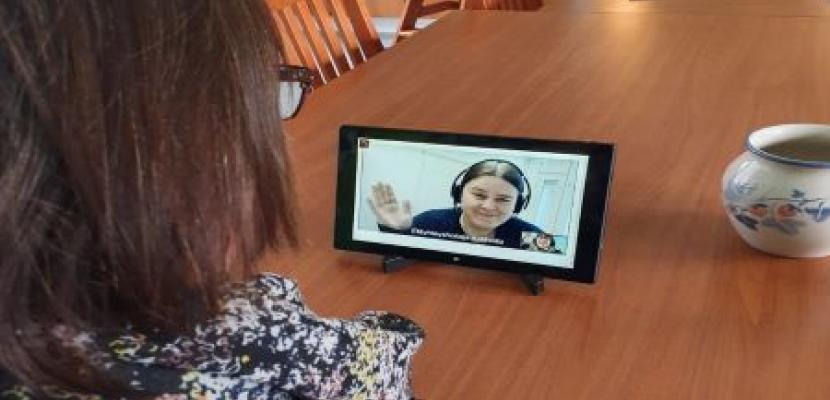 Video phone service as part of elderly home care
Sanna Inkeri
International Coordinator
About this good practice
Objective is to further increase the amount of people using video phone service in the home care. Objective is also to include more ways to use the video phone service for example with rehabilitation and different kinds of social and cultural activities that can be offered to the customers home.

Currently nurses make calls to the customers' homes during times that have been agreed beforehand. Usually video phone call replaces actual physical visit by the nurse to the customer's home.

In Seinäjoki home care, VideoVisit devices are currently used by 42 customers. There is a total of 70 devices, so there is still some free equipment, even though the activity has increased a lot during the COVID-19. There are currently about 40-50 video calls per day to replace home care visits, and they are made from morning to night on all days of the week (Mon-Sun). About 1000 calls are made per month to replace visits. These are topped up by group calls twice a day on weekdays (Mon-Fri). Every weekday there are two group activities with the same content.

Group activities started in December 2020 in the form of a Christmas calendar, thus gathering experiences and wishes and getting customers use to the service. Group activities includes for example chair gymnastics, book tips, talking about quilts and knitting, parish day with moment of devotion and hymns.

Main stakeholders include home care unit at the city of Seinäjoki and its customers.
Resources needed
Equipment and activities are included in the budget of City of Seinäjoki. Human resources are two caregivers who make calls on weekdays in the morning and two in the evening. On weekends, one in the morning, one during the day and one in the evening. A half human resource for group activities.
Evidence of success
Cost savings have been calculated. Customer visit with a video call is about 20% of the price of a physical visit by home care. This also seems to have been done so that customer satisfaction has not dropped which has been noted from the customer group interview. It is also easier in the home care to define lighter tasks (calling) for employees who are not able to do physical work.

Comprehensive customer satisfaction results will be available next spring as a result of a thesis work.
Potential for learning or transfer
In the aging society health care provider struggle with increasing amount of workload. Elderly are encouraged to stay in their homes if possible, instead of nursing homes. By doing part of the home care visits via video phone service, there are plenty of savings in time as well. Once system is in place customers have been very satisfied and they feel like the nurses are actually visiting them also when done with video phone service.

During COVID-19 pandemic this practice also decreases the amount of contacts but still allows for the nurse to assess customers condition and for example remind about the medicine.
Further information
Website
Good practice owner
Organisation
City of Seinäjoki

Finland
Länsi-Suomi
Contact
Sanna Inkeri
International Coordinator