Image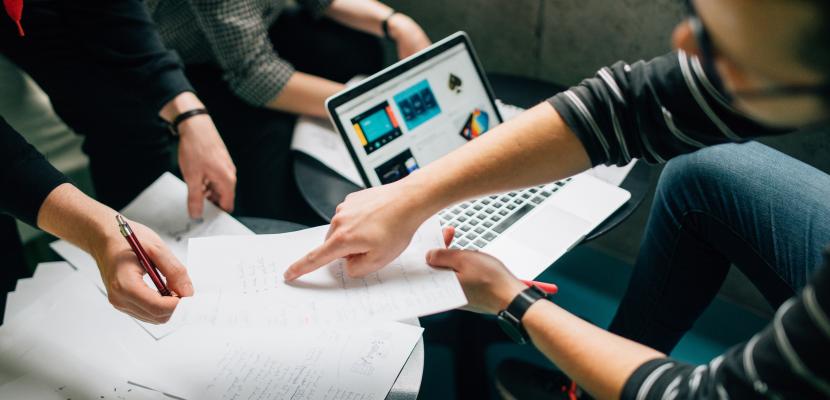 Ventspils Digital Centre (VDC)
Published on 04 September 2018

Latvia
Latvija
Director, Project Manager
About this good practice
Ventspils Digital Centre (VDC) is an institution of Ventspils City Council working in close cooperation with other support organisations. It has established knowledge centre and infrastructure, as well as IT support tools to assist SMEs modernisation and and digitalization, help to obtain necessary skills and knowledge, and facilitate the involvement of the Ventspils municipality, its residents and entrepreneurs in the information community and e-Government.
Main support directions for businesses:
• training for improving digital competence starting from basic up to complex skills, such as CAD, Adobe and others;
• offering businesses a possibility to use the VDC optical data transfer network, which includes a range of services: optical internet, IP telephony, etc. It also offers a possibility to to rent a server space and cloud services, as well as consultations, rent of a server space, etc.;
• running more than 300 free wireless Internet access points across the city;
• VDC organises the competition of ICT Pilotprojects Programme, where businesses can receive up to EUR 15 000 for developing different ICT solutions.
With the support of municipality VDC has developed such products as speaking garbage containers, interactive floor games for teaching programming, oxygen sensors for education institutions, etc. Sign up to see the expert opinion
Resources needed
Financing of the Pilotprojects' Programme and support for the Business Centre constitute around EUR 100 000 annually. Additional financing comes from participation in different projects.
Evidence of success
VDC is annually supporting around 30 SMEs from different sectors. They are planning to increase support for the ICT development to multiply a number of active ICT companies more than twice (67 in 2012 -> 150 in 2020) and quintupling the number of people employed in ICT (217 in 2012 -> 1,150 in 2020), including local start-ups, spin-offs, subsidiaries of local and foreign companies (incl. multinationals), and anticipate the attainment of 10% of the overall economy of the city in the long run.
Potential for learning or transfer
Other EU regions can learn from the Ventspils experience in establishing and running the VDC, which has gradually evolved in a modern digital regional hub in Latvia. VDC is a good example of a successful cooperation with Ventspils municipality, Ventspils University, Ventspils High Technology park and business incubator to promote digitalization of businesses of this region. VDC through its services has helped to promote digitalization of SMEs, as well as increasing skills and technological competences of Ventspils citizens and businesses. VDC also is a good example on how a modular VDC container data centre can be expanded and placed in a far more economically attractive location as it does not require capital construction, thus, increasing a range of services provided by VDC with a variety of electronic and digital services.

Further information
Website
Good practice owner
Organisation
Ventspils City Council

Latvia
Latvija
Contact
Director, Project Manager