Image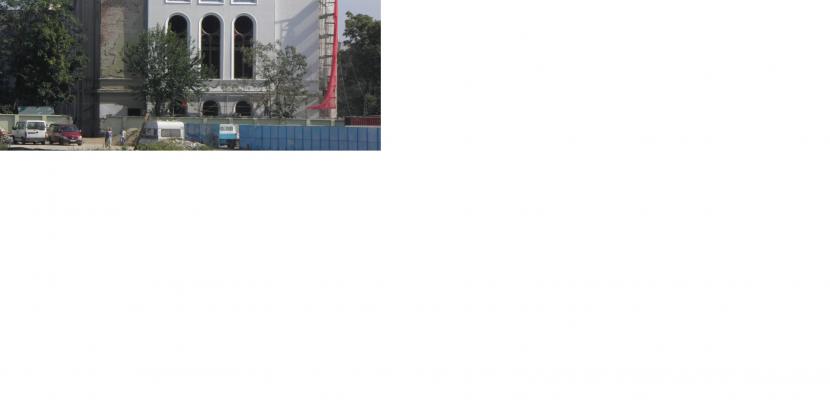 Promoting religious tourism by best using the patrimony of Jewish Communities from Oradea and Debrec
Published on 25 March 2019

Romania
Nord-Vest
Paul Dancu
Adviser
About this good practice
The project proposes an innovative approach for using an abandoned synagogue in Romania and transforming it into a cultural centre and tourist information centre. Equally, on the Hungarian side, a synagogue is reconstructed, as part of the project. Within the renovated Jewish synagogues, was held an itinerant photo exhibition about Jewish history and traditions.
Best usage of patrimony belonging to Jewish communities Oradea and Debrecen in terms of tourism provide important and substantial contributions to strengthening social and economic cohesion of the border area between Romania and Hungary. Rehabilitation of both synagogues were urgently required as they are monuments of great historical importance and were in an advanced state of decay due to lack of major interventions. By accessing grants, both synagogues were rehabilitated and restored and included in cross-border tours and many cultural events. Jewish communities on both sides of the border, citizens and tourists took part in a large number of cultural activities The direct target groups include various local institutions (town hall, cultural directorates, heritage, Philharmonic, etc.), the Jewish communities in the two cities, but also the categories of citizens: artists, researchers, teachers, students, various specialists in art history or the history of the Jews, the tourists obtaining information from the Tourist Information Center that operate in the Zion Synagogue, etc. Sign up to see the expert opinion
Resources needed
The project is funded under Hungary-Romania CBC 2007-2013 Program
Total budget:1,9 MEUR
EU funding: 1,4 MEUR
Teams of implementing included many people, from those participating in the management and coordination (appr. 20 people) to those performing the rehabilitation works (appr. 100 people)
Evidence of success
The project was finalised at the end of 2015 and the Association of Protecting Historical Monuments of Bihor County took over the administration of the objective. Located in the center of the city, the synagogue in Oradea was opened for visitors and cultural events, having a huge success, hosting art exhibitions, book releases, Klezmer music concerts, and more than 12,000 visitors in 2017. Direct beneficiaries: citizens of two cities. Indirect beneficiaries: Bihor- Hajdú Bihar region population.
Potential for learning or transfer
The project has proven the importance of cross border cooperation as the two administrative units covered by the project, respectively Bihor and Hajdu-Bihar counties, had a history closely linked over time, from political, economic, social, demographic or cultural point of view. In both counties important Jewish communities existed, significantly marking the evolution of architecture and history, proved by the existence of many synagogues in Oradea and Debrecen, very interesting in terms of their past and richness of decorative elements. By restoring these monuments we show our appreciation of past times and and also teach young generation about importance of Jewish people in the history of our cities. Considering these aspects and many more, the project contributes to the religious-cultural tourism development in Bihor and Hajdu-Bihar by recovering the Jewish patrimony from Oradea and Debrecen, getting people and communities together by organizing common cultural events.
Further information
Website
Good practice owner
Organisation
ORADEA MUNICIPALITY

Romania
Nord-Vest
Contact
Paul Dancu
Adviser