Image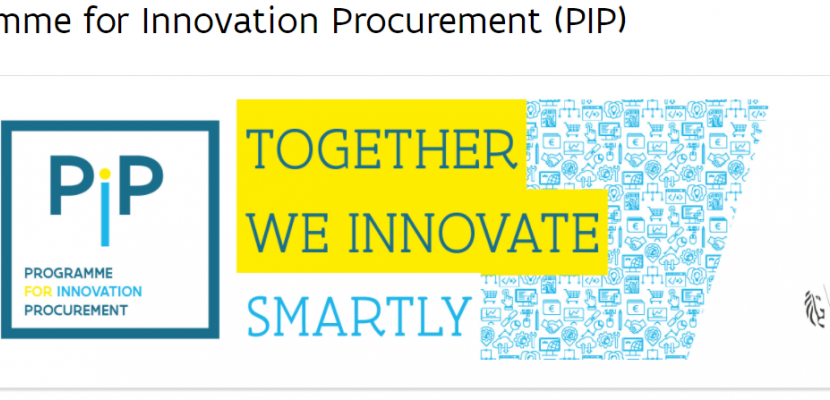 Programme for Innovation Procurement (PIP)
Published on 13 December 2021

Belgium
Prov. Vlaams-Brabant
About this good practice
The objective of PIP is to make innovation procurement a structural tool for optimising the functioning of the public sector and its services, and for achieving forward-looking policy objectives.
Flanders spends more than 30 to 40 billion annually on public procurement. This represents an important economic potential.
The programme can contribute to high-performing public administration, competitive companies and solutions for societal challenges.
PIP reaches its objectives by
− providing funding and intensive guidance for projects
− building a project portfolio as example and inspiration (>100 projects)
− providing advice: knowledge platform "Innovatieve overheidsopdrachten"
The main stakeholders and beneficiaries are the public sector in Flanders and companies (& research organisations).
PIP offers an open procurement process with info sessions indicating functional requirements, procurement size and IPR agreements. Includes also a negotiation phase. Sign up to see the expert opinion
Resources needed
For the projects, a yearly budget of 3.7 million euro is available. This is mainly used for the co-financing of the innovation procurement.
The team of PIP consists of 5 FTE. 1 project leader (1 FTE), 5 senior advisors (3,7 FTE) and 2 administrative support (0,4 FTE).

Evidence of success
* Inspiring project portfolio of > 100 projects, > 30 procurements awarded.
* PIP projects allow to share risks and build knowledge (structured or tailor-
made) and to prepare procurements well.
* More companies can be reached, incl. SMEs. The number of participants in market consultations varies depending on subject from 10 to +100.
* 47 market consultations involving 1.446 organisations.

Potential for learning or transfer
Innovation of the public sector has many benefits, including additional means for innovation for companies, so it is also an interesting opportunity for SMEs and start-ups.
A thorough need analysis from the demand side (government) and a market analysis, including market consultation in preparation of the procurement is important.
Subsidies help to stimulate innovation procurement in the public sector (derisking)

Further information
Website
Good practice owner
Organisation
Department of Economy, Science and Innovation Flanders

Belgium
Prov. Vlaams-Brabant