Image
Published on 29 June 2022

Italy
Lombardia
Specialista tecnico
About this good practice
Lombardy Region in 2019 started a very ambitious project in order to reduce the plastic consumption in Lombardy Region building in Milan.
The project foresees, starting from January 2020, in 30 break areas, the installation of dispenser of purified, natural and sparkling drinking water, in addition to the 3 already existing, in order to reduce the use of bottled water and consequently, the consumption of plastic .
In addition, in order to reinforce the adoption of sustainable behaviours, Lombardy Region accompanied this installation with a communication campaign - called #plasticaconsapevole - aimed at promoting a more conscious forms of behaviour both for internal staff and the whole citizenship.
Furthermore, an immersive exhibition has been installed in the various common areas of Palazzo Lombardia, with images of Mandy Barker, a British artist who received international recognition for her photographic work on plastic waste, aimed at stimulating people to reflect on the dimension of use aware of the plastic and to realize concrete actions in first person.
Resources needed
Evidence of success
The main benefits are: adoption of Sustainable practices, resources consumption reduction, increase awareness of more responsible behaviours, money saving
Employees are taking full advantage of the presence of drinking water dispenser. They also received a personalized glass bottle with the theme of the exhibition and the conscious plastic message. Everybody is very enthusiastic about the initiative.
Potential for learning or transfer
This approach can easily be transferred to all public regional buildings and also to other Italian regions. In addiction it could be a good example also for other European regions as an incentive.
Further information
Images
Image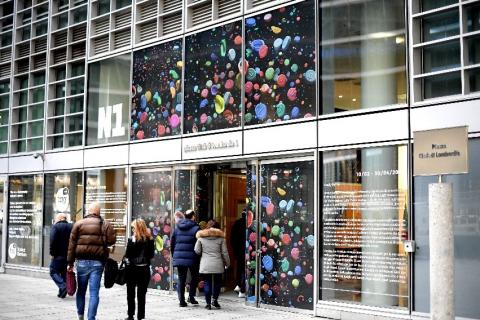 Image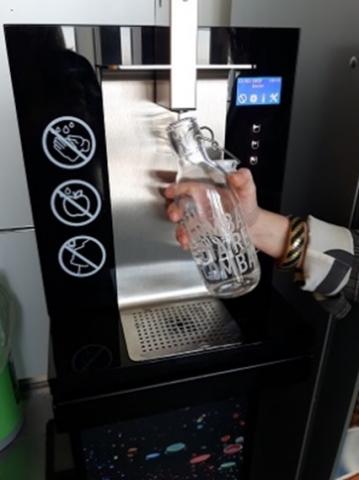 Image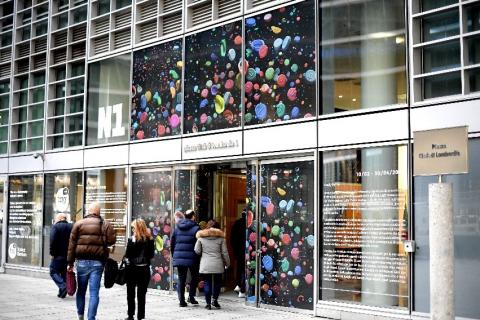 Image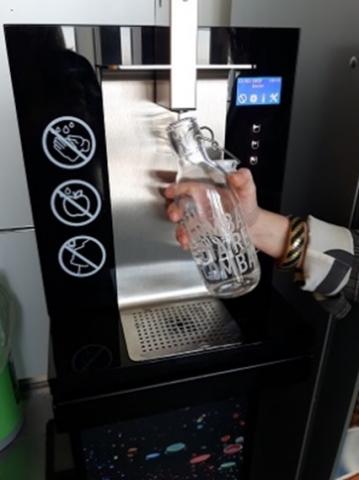 Website
Good practice owner
Organisation
Lombardy Region

Italy
Milano
Regional public authority
Members are interested in
Contact
Specialista tecnico