Image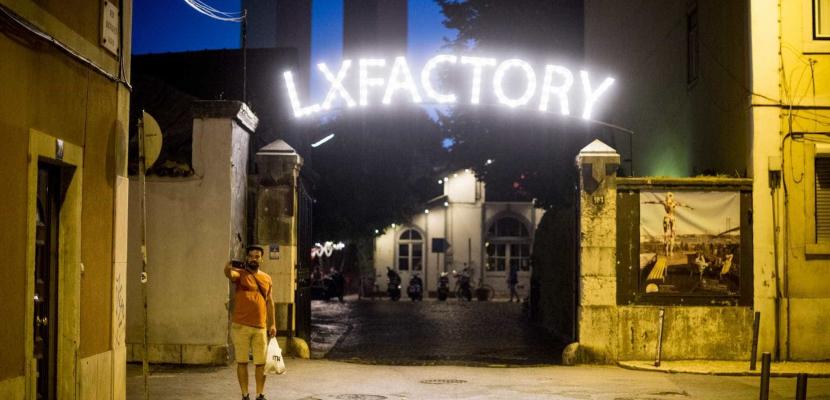 Published on 18 December 2018

Portugal
Project Manager
About this good practice
In 1846, a thread and fabric company (Companhia de Fiação e Tecidos Lisbonense) built a large factory on the Tagus River side, in the Lisbon neighborhood of Alcântara. With its 23,000 square meters became one of the area's most important manufacturing districts. Over the decades, numerous related companies occupied the space until it become almost abandoned. This part of town become isolated and of little importance.
Until….2008 when LX Factory is born. Mainside Investments bought the site and brought a team who thought, developed, and put into practice an idea! Although having a long term urban development plan for this site a unique opportunity was at hand, reinvent the space as a Creative Island on the way.
The Mainside team as well as all the people who, by occupying a space, temporarily or not, at LxFactory, contributed to the development, dissemination and growth of the Project and made a born to be temporary experimente into an iconic place for creative minds in the city.

Distinctive factors: First well known co-work for creatives in Lisbon. Private funded; Open to the public, doubling as a work place/studio, showroom and store; Mutualistic relation among residents, well known names (anchor projects) attract the large public that smaller business benefit, the latter give back enhancing the visitor experience.

More than 200 enterprises/professionals currently established: architecture; design; catering ; shopping/leisure; advertising; fashion;

Resources needed
-A real-estate company willing to explore new ways of doing business.
-Capital - investment in purchase, rehabilitation, maintenance, communication.
-Human resources - team who thought, developed, and put into practice an idea.
Evidence of success
A key success factor of this project is its concept and management. Apart from the rehabilitation of a derelict urban area for a new use, and the authenticity of preserving the place and using its industrial characteristics as its brand image, the concept underlying the project – a creative island – and the project management strongly contributed to its notoriety and success.
Indicators: 200+ Companies; 1200 Workers; 100% occupied Area; 200+ Street Art projects; Open days with 12k participants
Potential for learning or transfer
This private venture has a very proactive stance regarding space management in response to the needs of its clients. As a result of its urban intervention, LXFactory has successfully provided Lisbon with a new public area for leisure and culture.
Key learnings : Creative ventures have the potential to ignite entire neighbourhoods ; Some degree of flexibility is needed in order to accomodate new business models in transition periods for building renovation; To achieve sustainability a mix of public spaces/ services and offices/studios is needed; in addition to the team who thought, developed, and put into practice an idea it is as crucial the role of the people who, by occupying a space, temporarily or not, contributed to the development, dissemination and growth of the project.
Further information
Website
Good practice owner
Organisation
ADIST

Portugal
Área Metropolitana de Lisboa