Image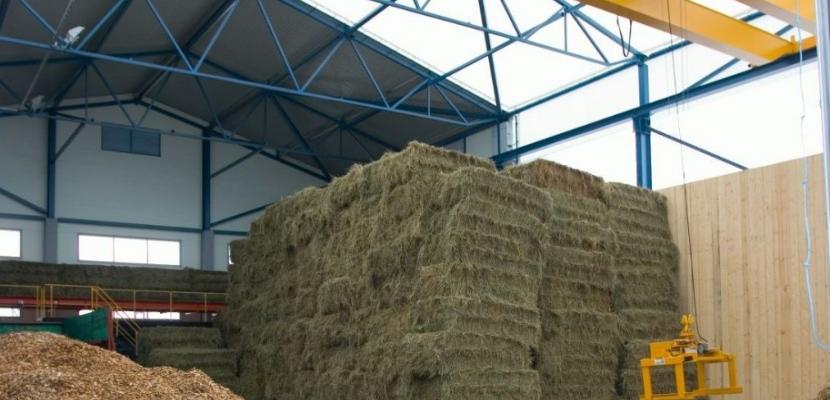 Lihula Boiler House on semi-natural communities' hay
Published on 23 July 2020

Estonia
Eesti
Researcher
About this good practice
What is the problem addressed and the context which triggered the introduction of the practice?
- Lihula addressed several problems with one solution – Maintaining local semi-natural communities (biodiversity and habitats) in the nearby Matsalu National Park: Flooded meadows biodiversity and ecosystem services are dependent on regular management. Using the grass as a fuel promotes regular mowing by local framers. The local small boiler house was upgraded by transitioning from heating oil to herbaceous fuels with smaller environmental impact, and therefore providing steady jobs for local residents.

How does the practice reach its objectives and how it is implemented?
- The construction/renovation of the old boiler house took place in 2008-2009 and it has been operating on renewable resources ever since. Every year contracts are made with local farmers on collecting, storing and delivering hay. Cutting the hay is done in collaboration with the administration of Matsalu National Park to ensure the protection of the semi-natural communities and enhance the supply of ecosystem services.

Main stakeholders and beneficiaries of the practice?
- Local farmers
- Administration of the Matsalu National Park Sign up to see the expert opinion
Resources needed
The boiler house was funded by ERDF, EEA Grants and local government funding. It provides jobs for 5 people in boiler house plus ca four farmers supplying the hay.
Evidence of success
Improved regular collaboration and development with farmers and National Park administration. All the goals set in planning process were achieved:
Maintaining semi-natural communities – 1200 tons of hay cut and removed from meadows annually, thus maintaining biodiversity in floodplains .
Upgraded boiler house - transition from oil shale to herbaceous renewable biomass, emissions reduced (CO2 from 450 to 0 t/year; SO2 from 1350 to 27 t/year).
Added 6 jobs in the small local community.
Potential for learning or transfer
For several years they the initiative has hosted workshops and excursions to the boilerhouse to introduce the built system – small local boiler house using resources from nearby environmental protection area and having good collaboration with local farmers as well as local environmental protection area administration. Multi-agency collaboration has enabled the success of the activities and results in successfully reaching the aims of the practice.
Further information
Website
Good practice owner
Organisation
Lihula Soojus

Estonia
Eesti